Patient Stories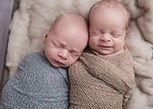 Meet our pair of miracles Ethan and Elijah!. After learning that we wouldn't be able to get pregnant on our own, my husband and i turned to Dr. Pinto and decided in vitro would be our best shot. Not only did it work on the first try, it worked really well, and we were thrilled to learn we were expecting twins!. Continue Reading
Chris and Elissa Arnold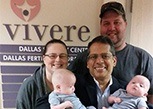 We tried since 2009 to conceive with no success. Dr. Pinto is the best doctor out there for any IVF patient. At the age of 42, i have two healthy baby girls. This was only possible because of Dr. Pinto and genetic testing. He is very good and very knowledgeable "I LOVE HIM" !! Good Luck to all the future mommies out there.
Michelle Scott Lynch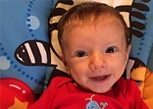 Am I dreaming? It's not possible this is real. Sometimes I find myself staring at him and I just can't help but pinch myself to make sure this isn't some unbelievably amazing dream. He's finally here! Perfect and wonderful and so happy in my arms.
He truly is our little miracle. Continue Reading
Jensen Duehl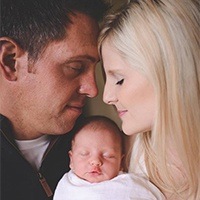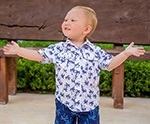 Shauna Kamer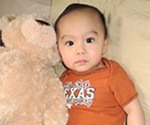 Anonymous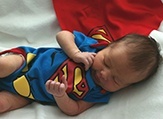 I couldn't have asked for a better office to walk my husband and me through infertility testing and In Vitro Fertilization (IVF)! The care of Dr. Pinto and his staff at Repro Med has been genuine.
Continue Reading
Sarah Northcutt