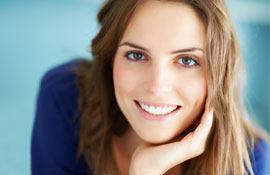 Gestational Carrier
For many couples, having a baby is one of the most important facets of life. Fulfillment of creating a family can bring a great deal of joy and sense of purpose to a person. However, not all couples have an easy time conceiving naturally. If you or your partner is experiencing difficulty becoming or staying pregnant, it is important to know that help is available. Couples may consider a gestational carrier, or surrogacy as it's commonly known. At the Dallas, Irving, Grapevine, McKinney, Tyler, and Rockwall Texas Repromed Clinics, the physicians can facilitate the whole process of surrogacy, whether you know someone willing to be your surrogate or need a recommendation. To learn more about the option of surrogacy, contact our Dallas area fertility center today.
About Surrogacy
The first step involves a personal consultation with one of our experienced physicians during which he will get to know you and your partner better. The decision to explore surrogacy options is an important one that should be taken seriously. After a thorough examination and series of tests, the doctors will determine the best course of action for your individual needs. Once you decide to move forward with the surrogacy process, it will go as follows:
If you know someone who would like to be your surrogate, she will have to undergo strict testing to determine whether she is an ideal carrier.
If you need help finding a surrogate, we can assist you in this search.
Psychological testing and counselling form an integral part of the process.
We will provide and help make sense of all legal documents necessary for surrogacy.
In vitro fertilization is carried out, which is the process of creating an embryo in a laboratory using the female donor's egg and the male donor's sperm.
The fertilized egg is then implanted into the surrogate's uterus.
The surrogate carries the baby to full term.
After the birth, the new parents go home with their new baby.
Finding the Right Surrogate
Deciding on a surrogate to help you with pregnancy is a difficult decision that should not be taken lightly. However, it is also an excellent solution for infertile couples, and it has proven successful in many cases. Since you are instilling a great deal of trust in this person, it is important that you are matched with the right surrogate for you. Also, if you are considering becoming a surrogate mother, learn whether you are a good candidate. Ideal surrogates include women who:
Are in excellent health with no existing or chronic medical conditions
Are not currently taking any medications
Are non-smokers
Have not had previous complications with pregnancy
Have given birth to at least one healthy child and are parenting that child
Have not had any more than two cesarean sections (C-section)
Are between 21 and 35 years of age
Why Couples Choose Surrogacy
Couples may choose to have a gestational carrier for any of the following reasons:
Infertility
Uterus abnormalities
Recurrent pregnancy loss (miscarriage)
Age – women who are over a certain age
Same-sex couples
Learn More About Surrogacy
ReproMed Fertility Center is dedicated to helping couples succeed in having children and building the families they want. He has a wealth of experience and expertise in reproductive health, and also provides a peaceful environment for couples seeking treatment. If you are considering surrogacy for any reason, contact our Dallas, Irving, Grapevine, McKinney, Tyler and Rockwall area fertility centers today.