Author: Dr. Anil Pinto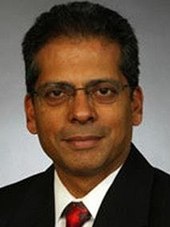 Dr. Anil Pinto
Many women are unaware of what the cervix is and its function. In the past, cervical cancer was one of the leading causes of death due to cancer in American women. However, in the last several years the number of deaths due to cervical cancer has dropped significantly. This is because of increased awareness about the importance of screening procedures to diagnose and treat cervical cancer in its early stage. Here are a few facts concerning your cervical health that you should be aware of:


The cervix is the cylindrical tissue that connects the vagina to the uterus. The position and shape of the cervix changes based on the menstrual cycle. It can move down or up, become firm or soft, and maybe tightly closed or slightly open. The cervix dilates during the final stages of pregnancy to allow a woman to give birth.


The cervical cells are in a constant state of flux thus making the cervix more prone to infection. HPV (human papillomavirus) is a common sexually transmitted virus that is almost always the cause of cervical cancer. However, if you have tested positive for HPV and have a healthy immune system, in most cases the condition will resolve on its own. The Center for Disease Control has recommended that women between 11 and 26 years of age receive the HPV vaccine.


Increased use of the Pap smear test has played an important role in contributing to cervical health. As per the American Cancer Society, women should undergo their first Pap smear at 21 years of age. Women in their 20s should have a Pap smear every 3 years. Women in their 30s may have Pap smears every 5 years up to the age of 65 years. Cervical cancer can be successfully treated in most cases provided it is detected early. Risk factors which increase the likelihood of cervical cancer include smoking, being overweight, and the use of oral contraceptives.


The cervix is susceptible to many other diseases besides HPV such as HIV, chlamydia, gonorrhea, syphilis, and hepatitis. These diseases may not give outward signs and symptoms before reaching advanced stages. It is therefore necessary to take precautions and get regular testing done to maintain your cervical health.



ReproMed Fertility Center is committed to providing comprehensive infertility and reproductive health care, including In-vitro fertilization (IVF). Our physicians formulate individualized treatment plans for each patient so they have the best chance of conceiving. ReproMed Fertility Center can offer new hope to those seeking to overcome infertility in the Dallas-Fort Worth area.