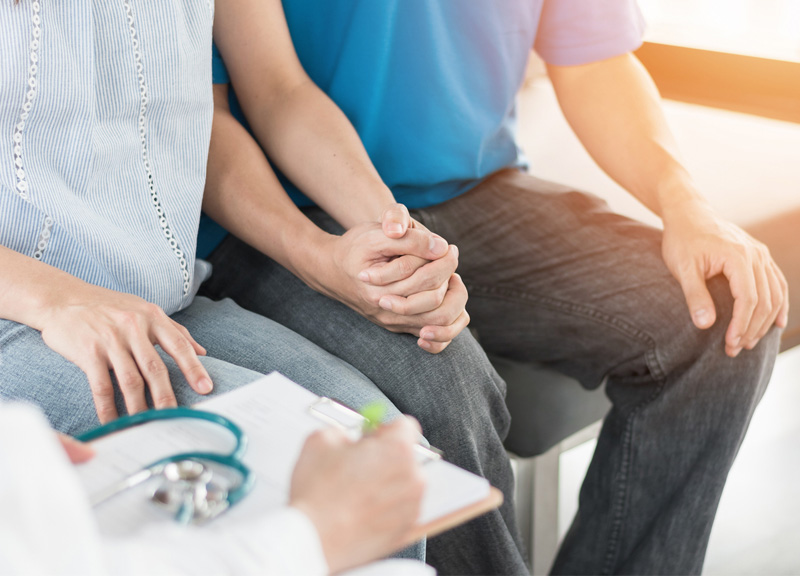 According to research statistics, sperm counts in the Western World have fallen by a jaw-dropping 50% over the last couple of decades (less than 40 years). What's worse is that this decline in male fertility is showing no signs of slowing down!
With June being Men's Health Month, let's look at some of the probable causes and what can be done to improve male fertility:


Sedentary lifestyle: With technological advances, men no longer need to play the role of active hunter gatherers. However, sitting at a desk all day has a negative impact on male fertility. Studies have demonstrated that men who engage in outdoor activities or lift weights can increase sperm counts by up to 42%.


Smoking: The contents of cigarette smoke increases oxidative stress, which is known to distort sperm morphology, reduce viability, and impair sperm function.


Alcohol Intake: Increased alcohol intake has been linked with low testosterone levels in men and the production of irregularly shaped sperm. Men should limit alcohol intake to no more than 1-2 drinks per day.


Poor dietary habits: Too much red meat, processed foods, and sugar reduce sperm quality and can cause male fertility problems such as erectile dysfunction. Eating more of fruits and vegetables improves lycopene levels in the body, which is an antioxidant that improves sperm viability and count.


Environmental Factors: Air pollution, exposure to certain toxic chemicals, radiation, or heavy metals have been associated with poor sperm quantity and quality.


Stress: Increased levels of stress due to living in the modern world can lower percentage of sperm motility and reduce male fertility. Meditation, yoga, or even deep breathing exercises have been known to have positive effect on the reproductive system.



As you can see, male fertility is greatly influenced by your diet and lifestyle. Staying active, eating plenty of fruits and vegetable, and avoiding unhealthy habits will greatly improve sperm health.
ReproMed Fertility Center offers personalized fertility treatments in four convenient locations in the Dallas metroplex and one in Tyler. Please contact us at (214) 827-8777 for all appointments and information.