Author: Dr. Anil Pinto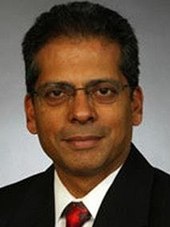 Dr. Anil Pinto
The decision to undergo fertility treatment is never an easy one to make. Understandably, when receiving fertility treatments every patient would like to be sure that they are receiving the best treatment available. Usually a lot of research goes into selecting a fertility clinic and hence seeking a second opinion is something most patients would rather not do. However, there are several reasons when a seeking second opinion might be necessary:


You have tried several cycles of IVF unsuccessfully at your current clinic. In such an instance, it is likely time to seek care elsewhere. Fertility treatments vary in their approaches to treatment and a new approach may dramatically alter your chances of success.


You are not sure if your condition has been diagnosed correctly by your doctor. While the success rates of the clinic may be good, your doctor may not have the experience needed to identify and treat your specific condition.


Your doctor keeps recommending only certain types of treatment. This may be because the fertility clinic does not have the facilities to offer more advanced options that could be more beneficial to you.


You do not have a good relationship with your doctor. You may feel that the doctor does not show enough empathy or really listen to your reservations about the way the treatment is progressing.


Your doctor may recommend you get a second opinion. Sometimes doctors themselves may recommend that the patient seek a second opinion so that they can rest assured that you are receiving the best possible care.



Whatever your reason for feeling like you need to seek a second opinion, you are certainly well within your rights to do so. A experienced and well-qualified doctor will encourage you in the pursuit of what is best for you and your family. You, as a patient, deserve the very best of medical care to maximize your chances of a successful outcome with IVF treatment and sometimes that means getting a second opinion. If you think it's time for a second opinion, the excellent doctors and staff at ReproMed Fertility Center look forward to providing you with the quality care you deserve.
ReproMed Fertility Center is committed to providing comprehensive infertility and reproductive health care, including In-vitro fertilization (IVF). Our physicians formulate individualized treatment plans for each patient so they have the best chance of conceiving. ReproMed Fertility Center can offer new hope to those seeking to overcome infertility in the Dallas-Fort Worth area.