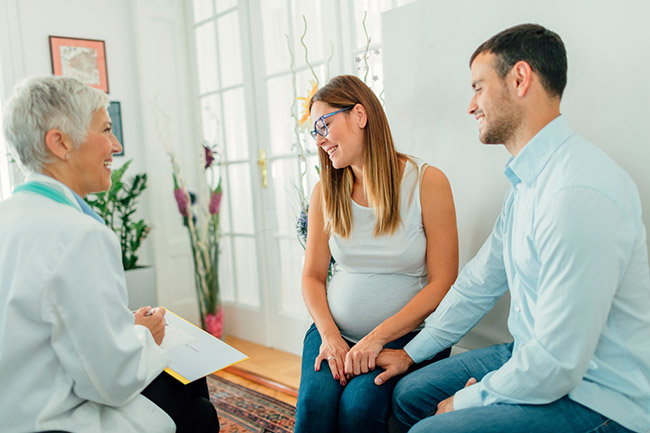 With so many fertility options available today, how do you know which treatment will work best for your condition? This is a very important decision that plays a vital role in making your dreams of having a healthy baby come to true. IUI and IVF are two very commonly used options. Here are some of the differences between the two:
Both processes start out with the use of fertility medications to stimulate the ovaries to produce more eggs. Your doctor will then monitor you using blood tests and ultrasounds as required to determine when your eggs are mature. Here is where the differences between IVF & IUI become apparent:
With IVF (in vitro fertilization), the fertility doctor will retrieve your eggs using a fine needle. The process is performed under anesthesia so there is no discomfort. The eggs are then isolated and fertilized in the laboratory using sperm derived from the man or donor. If necessary, single sperm can be injected into each egg by a process called intracytoplasmic sperm injection. The fertilized egg then divides repeatedly to form an embryo which is then transferred to the uterus at the appropriate time to continue growth and development into a healthy baby.
With IUI (intrauterine insemination), the eggs are not retrieved from the woman. The fertility doctor will obtain sperm from your partner (or donor sperm) which is processed by isolation from semen and removal of any chemicals that might harm fertility. The sperm is placed into the uterus by means of a thin catheter. The process helps healthy sperm come in contact with the egg to increase the likelihood of conception.
In a nutshell, IVF involves fertilization of the egg with the sperm outside the body; while IUI involves placement of sperm directly into the uterus. So, with IUI fertilization takes place inside the female body.
IUI is a less invasive procedure and may be a good option in cases of 'male factor' infertility, when the woman is under the age of 40 years, or unexplained fertility. IVF is a more invasive procedure, but with a very high success rate and is effective in older women, those who have failed IUI treatment, and women with blocked fallopian tubes or advanced endometriosis. Both of these options have helped millions of people successfully achieve pregnancy.
ReproMed Fertility Center offers personalized fertility treatments in four convenient locations in the Dallas metroplex and one in Tyler. Please contact us at (214) 827-8777 for all appointments and information