Author: Dr. Anil Pinto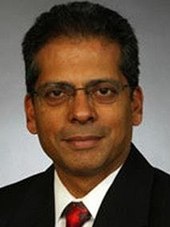 Dr. Anil Pinto
Are you hoping to start a family this year, but having trouble getting pregnant? At ReproMed Fertility Center, we will help you make sense of this difficult situation.
A woman in her 20s has the highest chances of getting pregnant each month (20-25%). While egg quality is usually good in this age group, there could be other problems such as tubal issues, low sperm count of the male partner, and preeclampsia (the development of high blood pressure and secretion of protein in urine during pregnancy). Financial security may also be a problem for a young mother hoping to start a family.
A woman in her 30s has a 15-20% chance of getting pregnant each month. The quality and quantity of your eggs start reducing during this decade and the decline of fertility is very fast after the age of 35. Seeking help for fertility issues should be done sooner rather than later especially if you prefer to use your own eggs to get pregnant.
A woman in her 40s has a 5% chance of getting pregnant each month. While women in this age group are more prepared mentally and financially to handle the stresses of starting a family, all obstetrical risks such as gestational diabetes, miscarriage, delivery complications, genetic disorders in the baby, and infertility are high. Because your biological clock is ticking away, it's okay to go for basic fertility testing even prior to trying to get pregnant when you are above 40.
No matter what your age, our dedicated team will effectively diagnose any issues that are preventing you from conceiving naturally. Dr. Pinto will then map out a treatment plan best suited for your individual needs.
The advanced reproductive technology, state-of-the art facilities, and various financing options available at ReproMed Fertility Center ensure the best possible chance of success. Your goals become our goals and we are dedicated to helping you achieve them. Call us today for an appointment.