Author: Dr. Anil Pinto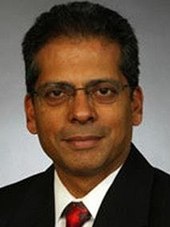 Dr. Anil Pinto
The chances of having a healthy baby are based on various factors with age playing a major role. As a woman's reserve of good quality eggs begins to diminish from the age of 35 years, many women planning a family late in life face infertility problems.
Assisted reproduction is a series of procedures that allows couples struggling with genetic or fertility issues to be able to have a child. Typically, treatment usually starts by stimulating the release of an egg (controlled ovarian hyperstimulation or COH) and introducing healthy sperm directly into the uterus to help in fertilization (intrauterine insemination or IUI), hormonal therapy and IUI may be indicated. This process involves many cycles and is associated with a lot of stress before a woman can actually get pregnant and give birth. For women over 40, these procedures usually have low success rates.
The Good News
A recent study has suggested that women over 40 stand a better chance of conceiving with fewer attempts and lesser stress if they forego the other procedures and go straight to in vitro fertilization.
Women over 40 are at the end of their reproductive potential and have a shorter time frame to conceive. It is therefore a better option to skip the less successful FSH/IUI, and go straight for IVF treatment, which holds a much higher chance of success.
The results of this study clearly indicate this advantage. A significant 48% rate of clinical pregnancy was achieved after just two cycles of immediate IVF, when compared to 21.6% and 17.3% success seen with ovarian stimulation/IUI and FSH/IUI, respectively. Other interesting findings were the fewer treatment cycles required to achieve a pregnancy and higher rates of live birth associated with direct IVF treatment. Furthermore, couples who experienced unsuccessful attempts with IUI eventually conceived with IVF.
Here at ReproMed, our practice gets about 15% of women over the age of 40 who are able to successfully conceive with IVF.
ReproMed Fertility Center is committed to providing comprehensive infertility and reproductive health care, including In-vitro fertilization (IVF). Our physicians formulate individualized treatment plans for each patient so they have the best chance of conceiving. ReproMed Fertility Center can offer new hope to those seeking to overcome infertility in the Dallas-Fort Worth area.