Author: Dr. Anil Pinto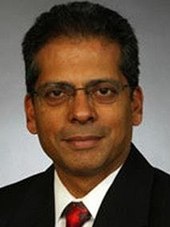 Dr. Anil Pinto
The year-end holidays are a time to count your blessings, so it can be tough when your desire to hold your own baby in your arms remains unfulfilled. With a bit of patience, planning and a positive mental attitude, you can transform your sadness into gladness and gratitude.
Here are a few ways to keep hope through the holidays when dealing with infertility:
Acknowledge your feelings: Negative emotions such as guilt, jealousy, anger, and hopelessness lose their power over you when you acknowledge their presence without dwelling on them. Allow negative emotions to pass by like dark clouds through the sky.
Treasure your leisure: Do things you really enjoy and are passionate about. Once your child comes along, you may not be able to devote as much time to leisure. Maybe, you could learn to play a musical instrument or go on a second honeymoon.
Talk to people you trust: Let friends and family know how the holidays can sometimes negatively affect you. Being able to talk about your condition will help ease your burden and deepen your relationship with those you care about.
Set boundaries: Child-centered activities can leave couples in despair. If going to a party or gathering with lots of children or pregnant women is going to make you uncomfortable, then it's okay not to go. True friends will understand and respect your wishes.
Join a support group: You may be able to benefit from the wisdom and experience of others who are going through a similar situation. Talk to your doctor or a fertility specialist about the possibility of joining a support group for people with infertility problems.
If you and your partner are ready to start a family but are having difficulty conceiving, we invite you to visit ReproMed Fertility Center, serving in the Dallas, Grapevine, Irving, McKinney, Tyler and Rockwall areas of Texas.