Author: Dr. Anil Pinto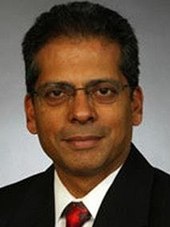 Dr. Anil Pinto
You have surely heard of at least one couple who have tried all types of fertility treatments for years without success and when they finally decide to take a break and relax, low and behold, the pregnancy test turns positive. So how did this delightful turn of events come about? While scientific data may not to be enough to suggest an obvious link, the impact of stress cannot be ignored. In fact, some studies have indicated that stress may be responsible for up to 30% of all infertility problems. The success of infertility treatment is also more likely when stress is taken out of the picture.
Stress can come from a variety of sources such as an increased workload or an inconsiderate neighbor. An upcoming holiday season brings with it the stress of family obligations, office parties, planning a family trip, and others. Stress is your body's way of preparing to meet the challenge. However, continuous stress without relief can lead to high blood pressure, headaches, stomach upsets, insomnia and a host of other problems including infertility.
Today, with the significant advances in medical treatment almost all causes of infertility have a 60-70% chance of being overcome. However, the rate of unexplained infertility has doubled over the last 20 years. For such cases where no discernible cause can be identified, stress may be the prime factor. Stress affects each woman differently and can delay ovulation or cause fewer mature eggs available.
For most of us, there will undoubtedly be increased stress as we approach the holiday season. To deal with stress over the holidays, plan ahead so that you avoid last minute packing or buying gifts. When considering family obligations and others expectations, be realistic about what you can and cannot do. Also, relaxation techniques such as acupuncture, massage therapy, guided imagery, and foot reflexology have all shown the ability to counterbalance the effect of stress and may have a positive effect on your reproductive system. The key here is to try these methods purely for the fun of it, because they feel good and help you relax, and NOT because you want to get pregnant. Let that part be the icing on the cake!
ReproMed Fertility Center is committed to providing comprehensive infertility and reproductive health care, including In-vitro fertilization (IVF). Our physicians formulate individualized treatment plans for each patient so they have the best chance of conceiving. ReproMed Fertility Center can offer new hope to those seeking to overcome infertility in the Dallas-Fort Worth area.