Author: Dr. Anil Pinto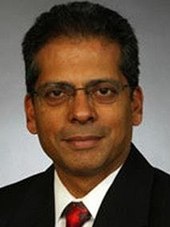 Dr. Anil Pinto
Dealing with infertility can be a traumatic experience. Here is a list of some fertility myths that must be dispelled as you look for the ideal treatment option for your condition:


Infertility is a woman's problem. Statistics show that only 35% of the causes of infertility can be solely related to problems with the female reproductive system. Problems with the male reproductive system, unknown causes, and a combination of factors play a significant role in infertility.


Age is just a number. The truth is that age plays a significant role in fertility. A woman's fertility declines rapidly after the age of 35 years. Men experience a decline in their fertility after the age of 40 years.


You should have sex every day if you want to get pregnant. Most fertility experts recommend sex every other day when women are in the middle of their menstrual cycle.


Being obese or too thin does not affect fertility. Improper eating habits can have a negative impact on fertility. Studies show that women with a BMI over 30 or those who are malnourished have difficulty getting pregnant.


All you need to do is relax: If you have been trying to get pregnant unsuccessfully for more than a year (or 6 months if you are over 35) the possibility that you may have a treatable medical condition should be fully explored.




A good fertility doctor will be able to assist you with separating the myths from reality. However, finding the right fertility doctor to guide you through the process of achieving a successful pregnancy can be a daunting task. Some important factors when choosing your doctor are:


Specialized training: A reproductive endocrinologist is a doctor with specialized training in reproductive endocrinology and infertility and would be ideally suited to offer advanced and effective fertility treatment.


Adequate Experience: Your doctor should have a lot of experience in successfully treating infertility conditions.


Compassionate Disposition: Your doctor and auxiliary staff should be of a compassionate disposition and be able to patiently explain the fertility treatment indetail to make sure you fully understand and are comfortable with it.


State-of-the-art Facility: The fertility center should be fully equipped with advanced cutting-edge technology to offer a wide range of fertility treatments.




The ReproMed Fertility Center in Dallas offers multiple fertility treatment options that include:

Intrauterine insemination: Placement of cleaned sperm directly into the uterus.


In Vitro Fertilization: Creating an embryo from the woman's egg and the man's sperm in a laboratory which is then inserted in the uterus.


Tubal reversal: Restoring patency of fallopian tubes after their ligation.


Male infertility treatments


Cancer fertility preservation




The highly-skilled doctors and staff of ReproMed Fertility Center are committed to helping you navigate through the complexities of infertility and map out a treatment plan that is best for you.
ReproMed Fertility is a leading fertility treatment center offering treatments for female and male infertility in Dallas, Irving, McKinney, Rockwell, and the surrounding areas of Texas.