Author: Dr. Anil Pinto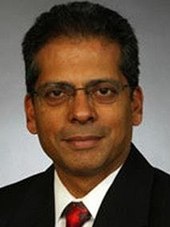 Dr. Anil Pinto
Coping with polycystic ovarian syndrome (PCOS) or its symptoms can be quite frustrating at times. Irregular periods or no menstruation at all, acne, excessive hair growth, insulin resistance, and difficulty losing weight are just some of the things on your list of woes. If uncontrolled, PCOS can lead to serious complications such as high blood pressure, heart disease, diabetes, and endometrial cancer.
What you eat or don't eat can play a significant role in influencing the severity of your PCOS symptoms. Many women with PCOS have been able to reduce their risk of medical complications and better manage their symptoms by making positive changes in their diet. Here is a list of Diet Do's and Don'ts for PCOS:
Do's:


Do have more of high-fiber foods. They slow down the digestive process and reduce sudden increases in blood sugar levels which helps in combatting insulin resistance. Broccoli, cauliflower, red and green peppers, almonds, sweet potatoes, and pumpkin are great examples of high-fiber foods.


Do have more of lean proteins. Although they do not have much fiber, lean-protein foods such as chicken, fish, and egg whites keep you feeling full longer and help stabilize your blood sugar.


Do have more anti-inflammatory foods. Inflammation is part of the underlying mechanism of PCOS and foods with anti-inflammatory properties which include tomatoes, spinach, strawberries, walnuts, almonds, turmeric, and fatty fish such as sardines and salmon help to reduce the symptoms of PCOS.



Don'ts:


Don't have refined carbohydrates. Foods such as white breads, pastries, muffins, and white potatoes exacerbate insulin resistance and cause inflammation which will worsen your PCOS symptoms.


Don't have sugary snacks or drinks. Excess sugar is one of the main causes of insulin resistance and should be avoided at all costs. When checking food labels, look for the other names of sugar such as sucrose, dextrose, and high fructose corn syrup.


Don't have inflammatory foods. These foods exacerbate PCOS symptoms. Foods such as French fries, margarine, red meat, and other processed meats belong to this group and should be avoided as much as possible.



Now that you have a list of Do's and Don'ts for your diet, you can easily substitute potentially harmful foods with healthier alternatives. Complement your healthy eating plan with a simple exercise routine and soon you will find that you can manage your PCOS symptoms.
ReproMed Fertility Center is committed to providing comprehensive infertility and reproductive health care, including In-vitro fertilization (IVF). Our physicians formulate individualized treatment plans for each patient so they have the best chance of conceiving. ReproMed Fertility Center can offer new hope to those seeking to overcome infertility in the Dallas-Fort Worth area.