Author: Dr. Anil Pinto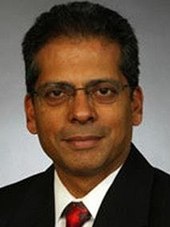 Dr. Anil Pinto
Unlike in the past, breast cancer today is a very treatable condition. Increased breast cancer awareness and advances in medical science have enabled early detection and effective treatment. If breast cancer is diagnosed early when the cancer cells are only located within the breast, the five-year survival rate is 99%. With the possibility of surviving early stage breast cancer being almost certain, women of childbearing age may be more concerned about how breast cancer will affect their ability to get pregnant. In general, the following factors play a significant role in how breast cancer affects fertility:
The type and stage of breast cancer:
Breast cancers that respond to hormone treatments as well as cancers detected at an early stage are less likely to affect fertility. On the other hand, cancers that are insensitive to hormone treatment or that are detected at a late stage are more likely to negatively impact fertility.
The type of cancer treatment:


Surgery: Surgical removal of the breast cancer does not affect fertility.


Radiation: Radiation treatment has very little effect on fertility, but there may be a slight chance that eggs in the early stages of maturation may be affected by scattered radiation.


Chemotherapy: Chemotherapy treatments can increase the risk of premature ovarian failure and very early menopause.



Age:
Age plays a significant role in determining how chemotherapy affects fertility. A woman in her 20s may experience temporary fertility issues after undergoing chemotherapy. The general recommendation by most doctors for pre-menopausal women diagnosed with early-stage breast cancer is to wait for 2 years after treatment to try to become pregnant. For women in their 30s or above, chemotherapy may speed up already declining fertility and cause premature menopause.
There are many steps you can take to protect your fertility in the face of a diagnosis of breast cancer such as collection of your eggs prior to undergoing cancer treatment. The prognosis for your specific condition, how safe it is to become pregnant, and what fertility treatments may be of benefit to you are important questions to discuss in detail with your doctor or a fertility specialist.
ReproMed Fertility is a leading fertility treatment center offering treatments for female and male infertility in Dallas, Irving, McKinney, Rockwell, and the surrounding areas of Texas.