Author: Dr. Anil Pinto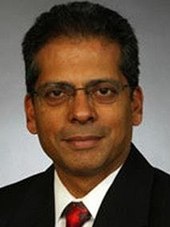 Dr. Anil Pinto
On your first fertility consultation, there may be a lot of questions that you would like to have answered. As you try to have all your concerns addressed, you should be careful not to miss out on the more important ones. Here is a list of 5 questions you may want to consider asking your doctor:
Are you a specialist who devotes most of your time to treating infertility?
Your doctor should be a recognized specialist with focused training on all aspects of infertility as well as laparoscopy, microsurgery, endocrinology, menopausal problems, and endometriosis problems.
What diagnostic procedures will be performed to find the underlying cause of infertility?
A thorough investigation to find the cause of infertility is paramount in deciding the ideal treatment plan. This would involve getting detailed medical and sexual histories of both partners, a complete physical examination, and specific tests if required.

What are the alternate treatment options?
Your fertility doctor must be willing to discuss various treatment options for your condition and this should include treatments that are not offered at the fertility center. The possibility of conceiving by simply timing sex properly, reducing weight, smoking cessation, or just waiting a bit longer should also be discussed.

What are the costs both emotionally and financially of undergoing fertility treatment?
Some people may not be prepared for the emotional and financial stress involved when undergoing fertility treatments. At ReproMed Fertility Center, we make it easy for our patients to start a family. Our staff take the time to carefully explain all aspects of treatment, so no question is left unanswered. We are also proud to offer a discounted physician fee to all our self-pay IVF patients at all our centers. Our financial counselors will be happy to discuss payment options that will best suit you.

Does the fertility center offer the latest cutting-edge technologies in infertility treatment?
Our highly trained physicians offer the most advanced fertility treatments and are backed by a fully equipped and staffed surgical center.
About 85%-90% of the couples within the reproductive age group can be successful treated with conventional treatments such as medication or surgery. For more complex infertility cases, ReproMed Fertility Center offers advanced reproductive techniques (ART) to achieve pregnancy.
ReproMed Fertility Center is committed to providing comprehensive infertility and reproductive health care, including In-vitro fertilization (IVF). Our physicians formulate individualized treatment plans for each patient so they have the best chance of conceiving. ReproMed Fertility Center can offer new hope to those seeking to overcome infertility in the Dallas-Fort Worth area.