Author: Dr. Anil Pinto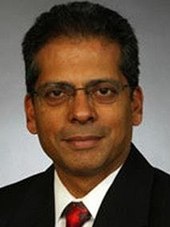 Dr. Anil Pinto
You have been trying for over a year now, and you get back from the doctor's clinic with that dreaded condition – infertility. You settle down to try to make sense of this situation, when the phone rings and your best friend screams ecstatically to tell you her pregnancy test came positive. With a quick congrats and a forced smile, you put the phone down and your whole world seems to be tumbling down. 'What is wrong with me' you think to yourself.
As you try to digest your diagnosis and make sense of this situation, there are things that your doctor may not tell you about, but things that you need to be well aware of.


You are not alone: You will be surprised that there are about 1.5 million married women between the ages of 15 to 44 who have failed to conceive even after one year of unprotected intercourse.1


Keep the faith: Feeling sad or depressed is common when everyone out there are having babies effortlessly (some even without wanting one) and here you are doing everything you possibly can to conceive, but despite all efforts, you fail. During this time, it is advisable to stay grounded and think positive, looking ahead at your goal and bouncing back after every failed cycle to move on to the next stage of treatment.


It's an emotional rollercoaster: Infertility treatment is a long process for many and it can be emotionally draining. Treatment may take some time especially if it consists of many cycles. You wait expectantly through each cycle thinking, "This is going to be the one". What starts as a ray of hope begins to bear down on you. Anxiety, stress and depression surface as expectations increase, which in turn can affect the outcomes of the treatment. To overcome stress, you can enroll yourself in a support group and learn ways to relax yourself. A study has found that 34% of women became pregnant within six months of a support program.2


Create a support network: Infertility is nothing to be ashamed of. Confide in your family and close friends to help them understand what you are going through and be there for you when you need support. The response to infertility and its treatment is different for men and women, but it it's important to get the required emotional and physical support from your partner throughout your treatment. Your friends and family that haven't struggled with infertility don't know what to say and will likely say things you don't want to hear. Understand that it's not intended to be hurtful or unsupportive, but many times it may feel that way.



We at ReproMed Fertility Center would like to send out this message to all those women struggling with conception that this is may be a long and challenging journey for you and your partner in many aspects, but keep your faith in us. We will do all that medical science can offer to help you realize your dream of parenthood.
ReproMed Fertility Center is committed to providing comprehensive infertility and reproductive health care, including In-vitro fertilization (IVF). Our physicians formulate individualized treatment plans for each patient so they have the best chance of conceiving. ReproMed Fertility Center can offer new hope to those seeking to overcome infertility in the Dallas-Fort Worth area.