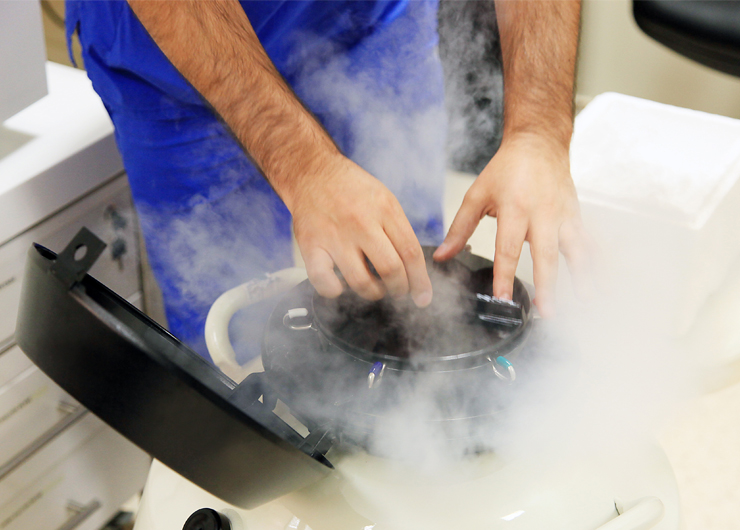 Deciding to start a family is a big decision and is often put on a deadline due to decreased fertility with age. However, many women in their 20s and 30s are not ready to start a family due to their focus on school, their career, or finding the right partner. Freezing your eggs is a great way to preserve your egg for a time that's right for you without the pressure of your biological clock. But how do you know when is the best time to freeze your eggs?
Women are born with a limited number of eggs and cannot produce more during their lifetime. Thus women are the most fertile during their 20s and as they lose eggs, their fertility declines. This decrease in fertility typically occurs in a woman's early 30s and becomes rapid after the age of 35. So if you are considering freezing your eggs, the sooner you schedule an appointment, the better.
The ideal age to freeze your eggs is in your late 20s and early 30s. This will put you on the best path for success when you do decide to start a family because not only do you have the largest quantity of eggs but also the best egg viability during that age range.
Age is not the only reason for freezing eggs. Health conditions such as sickle cell anemia, endometriosis, diabetes, and other autoimmune diseases can affect fertility in women. In addition to this, radiation therapy for cancer patients can drastically decrease the number of eggs in the ovary. If you are suffering from these conditions, it is advised that you freeze your eggs even sooner so that your most viable eggs can be extracted.
As previously mentioned, the two largest factors affecting your decision on when to freeze your eggs are age and health. A general rule of thumb is to freeze them sooner rather than later to ensure the highest success rate when you do decide to undergo IVF.
If you are considering freezing your eggs, contact Dr. Pinto for a consultation to discuss the best options for you!
Dr. Anil Pinto is board certified in Obstetrics and Gynecology and the subspecialty of Reproductive Endocrinology and Infertility. Dr. Pinto has a special interest in the treatment of Polycystic Ovarian Syndrome (PCOS), recurrent pregnancy loss, and advanced reproductive technologies, such as IVF.