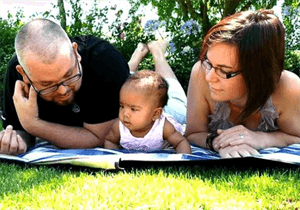 "I can't pretend I'm colored and I can't pretend that I'm going to raise her in a colored way, but that's not important, as long she's exposed to everything," says Kerryn Vermeulen of her 2-year-old adopted daughter. Kerryn and her husband Etienne are both white.
Their daughter Riley, is colored, making them one of hundreds of families in the Western Cape who have participated in cross-racial adoptions.
In the past financial year, there have been 367 cross-racial adoptions out of over 1 000 adoptions, the Department of Social Development says.
Kerryn isn't intimidated by raising a multiracial family.