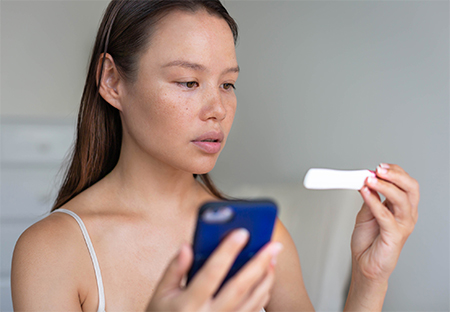 If you are looking for ways to increase your fertility and boost your chances of getting pregnant, consider exploring some natural alternatives. Food choices and lifestyle changes are the first simple changes you can make on your fertility journey. Talk with your fertility specialist about which natural ways to boost fertility you'd like to try.
Ways to increase fertility
Yoga - Research shows that yoga may boost fertility among women by lowering their stress levels and lowering hormone cortisol levels, which can interfere with fertility.
Eat antioxidant-rich foods - Folate and zinc may improve fertility for both men and women by deactivating the free radicals in your body, which can damage both sperm and egg cells.
Acupuncture - According to Western doctors, acupuncture needles stimulate the nervous system to release chemicals that help alleviate pain and promote healing.
Avoid Trans Fats - Eating trans fats is associated with an increased risk of ovulatory infertility due to their adverse effects on insulin sensitivity.
Exercise - Women who have a moderate exercise routine can see a slight boost in their fertility levels, suggests some research.
Eat healthy protein - Substitute animal proteins (such as meat, fish, and eggs) with vegetable protein sources (such as beans, nuts, and seeds) to reduce infertility risk.
Manage your weight - About 12 percent of all infertility cases are the result of being under-or overweight, according to the American Society of Reproductive Medicine (ASRM). A healthy BMI index between 19 and 25 increases your chances of conceiving.
Vitamins and supplements - Antioxidants like vitamin E and C can help boost fertility by strengthening your body's defenses against harmful free radicals. Micronutrients found in vitamins have an essential role in fertility.
Avoiding smoking, caffeine, and alcohol - Large alcohol and caffeine consumption can negatively affect fertility, and so does smoking cigarettes. The excess sugars in coffee and alcohol can also interfere with your weight management goals and stress levels.
Making a healthy lifestyle and dietary change can significantly benefit you in your fertility. Good nutrition is vital for a healthy body and reproductive system and to help you become pregnant. Trying these natural ways to increase fertility may give you the best possible shot at a quick conception. If you are still seeking help after trying some of these methods, contact the specialists at ReproMed Fertility Center to get started on your journey to a family.
Dr. Anil Pinto is board certified in Obstetrics and Gynecology and the subspecialty of Reproductive Endocrinology and Infertility. Dr. Pinto has a special interest in the treatment of Polycystic Ovarian Syndrome (PCOS), recurrent pregnancy loss, and advanced reproductive technologies, such as IVF. ReproMed Fertility Center offers personalized fertility treatments in six convenient locations in the Dallas metroplex and one in Tyler. Please contact us at (214) 827-8777 for all appointments and information.