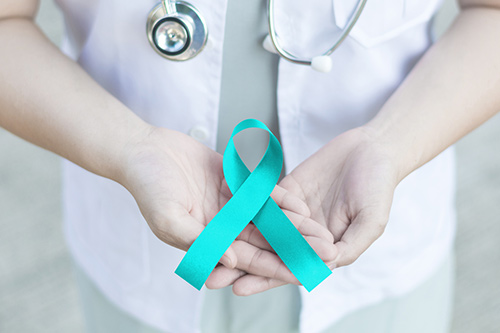 Did you know that polycystic ovarian syndrome (PCOS) is the foremost cause of female infertility and yet 50% of women with PCOS aren't aware of they have the condition? The month of September has been designated as PCOS Awareness Month to help people with PCOS effectively overcome complications associated with this condition.
Here are some tips for getting pregnant with PCOS:
Weight Loss: Obesity is a common finding in women with PCOS. If you are overweight or obese, even a 10% weight loss by healthy eating and regular exercise can help normalize your menstrual periods and boost your chances of becoming pregnant.
Control Diabetes: Women with PCOS are at a higher risk of developing diabetes. Controlling blood sugar levels with diabetic medications and reducing consumption of sugar may reduce hormonal imbalances that disrupt your menstrual cycle.
Treat Thyroid Problems: Hypothyroidism is a very common problem in those diagnosed with PCOS. Having a pre-existing thyroid condition can hinder your chances of becoming pregnant. It is important to get your thyroid checked and discuss with your doctor the best option to normalize thyroid function without negatively impacting your pregnancy.
Ovulation Inducing Medication: PCOS disrupts the secretion of hormones that can result in irregular or no ovulation. Ovulation medications in the form of tablets or administered as injections contain hormones that stimulate the ovaries to release one or more eggs and increase your chances of getting pregnant.
IVF treatment: Despite the release of the egg, having PCOS can make it difficult for the egg to be fertilized by the sperm in the womb. In such cases, invitro fertilization treatment (IVF) in which the egg is fertilized by sperm in a laboratory may be the ideal choice.
Visit the specialists at ReproMed Fertility Center for an in-depth evaluation of your condition and personalized treatment options to help fulfill your desire to start a family.
ReproMed Fertility Center offers personalized fertility treatments in four convenient locations in the Dallas metroplex and one in Tyler. Please contact us at for all appointments and information.