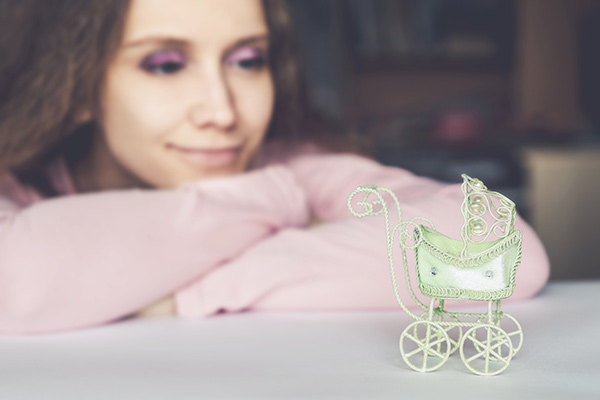 Did you know that about 1 in 8 couples in the US struggle with infertility? But, you couldn't tell it is such as common problem as most people are unwilling to discuss it. That's probably due to feelings of embarrassment, grief, or shame often associated (wrongly) with the condition. Awkward comments or "helpful" suggestions by well-meaning friends and family only tend to heighten the sense of isolation. You might as well be marooned on an island!
Here are some important things people don't share with you about infertility:
Being physically fit does not guarantee your fertility: Living a healthy lifestyle will increase your chances of achieving pregnancy to some extent, but the single most important factor that impacts fertility is your age. Women's reproductive capacity is at its highest between their teens and late 20s. After 35 years, fertility declines very rapidly and by their mid-40s, it will be unlikely for most women to get pregnant naturally.
Body weight affects the ability to conceive: It has been estimated that about 12% of all cases of infertility are due to being either underweight or overweight. Over exercising or eating too little can starve your body of nutrients necessary for normal ovulation. On the other hand, being overweight can alter your hormones, which in turn negatively impacts reproductive function.
Men are equally responsible for infertility: The results of many research studies have demonstrated that 33% of cases of infertility can be attributed to the male, 33% to the female, and the remaining cases are due to unexplainable causes.
The choice of birth control can impact fertility: Depending on the method of birth control, you may have to wait for anywhere between 3 months to 1 year before your ovulation normalizes. Discuss options with your doctor before settling on a birth control method that would be in keeping with your plans to start a family in the future.
A cure is often available: Due to advances in different types of fertility treatments available, the chances of successful treatment are usually pretty good. At ReproMed Fertility Center, we carefully explain diagnosis and treatment options in detail, so patients leave with no questions unanswered. Once a patient knows that there are solutions and that there is hope, anxieties or frustrations tend to melt away.
If you have been having trouble with your plans to start a family, visit the highly experienced specialists at ReproMed Fertility Center for an in-depth evaluation and treatment recommendation.
ReproMed Fertility Center offers personalized fertility treatments in four convenient locations in the Dallas metroplex and one in Tyler. Please contact us at for all appointments and information.