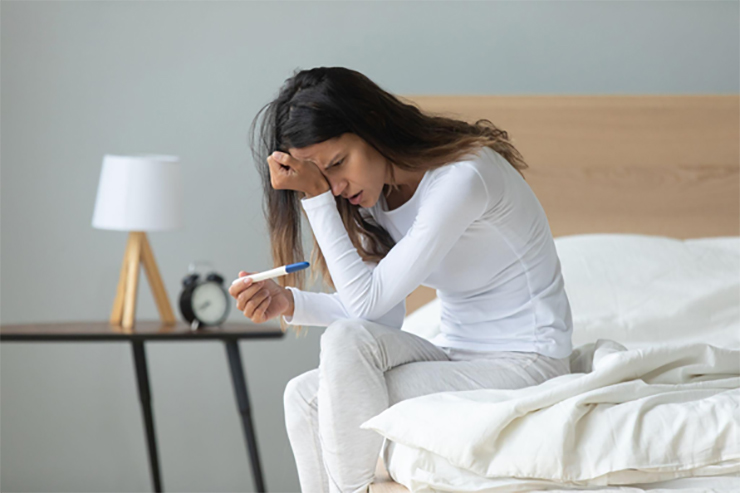 Polycystic ovary syndrome (PCOS) is a disorder in women where the ovaries produce an abnormal amount of androgens, the male sex hormone. Although women usually have small amounts of androgens, large amounts can cause hormonal imbalances which result in multiple side effects including infertility. Many women don't discover they have PCOS until they begin trying for a baby and have fertility issues. However, PCOS can develop in girls as young as 11 years old.
The exact cause of PCOS is unknown but it is thought that when a woman misses ovulation due to natural hormonal imbalances, cysts form in the ovary which produce androgens. The production of these androgens causes more problems with the menstrual cycle and can often result in PCOS symptoms.
Some of the symptoms of PCOS include:
Missed, irregular, or light periods
Excess body hair
Weight gain
Acne or oily skin
Thinning hair
Dark or thick patches of skin
Infertility
Those at higher risk of developing PCOS are individuals who have a family history of PCOS, are overweight, or have insulin resistance. Furthermore, those with PCOS are at higher risk for type 2 diabetes, high blood pressure, heart issues, and endometrial cancer.
Treatment for PCOS depends on your age, the severity of your symptoms, your overall health, and your immediate life plans. Generally, a change in diet and physical activity is recommended to reduce symptoms of PCOS. Additionally, diabetes medication is often prescribed to lower insulin resistance, helping to lower androgen levels. If you plan to become pregnant, certain medications can aid in ovulation. If you are not planning to become pregnant, birth control pills can help regulate your hormones and lower androgen levels.
If you may be struggling with symptoms of PCOS, contact Dr. Pinto for a consultation today!
Dr. Anil Pinto is board certified in Obstetrics and Gynecology and the subspecialty of Reproductive Endocrinology and Infertility. Dr. Pinto has a special interest in the treatment of Polycystic Ovarian Syndrome (PCOS), recurrent pregnancy loss, and advanced reproductive technologies, such as IVF.