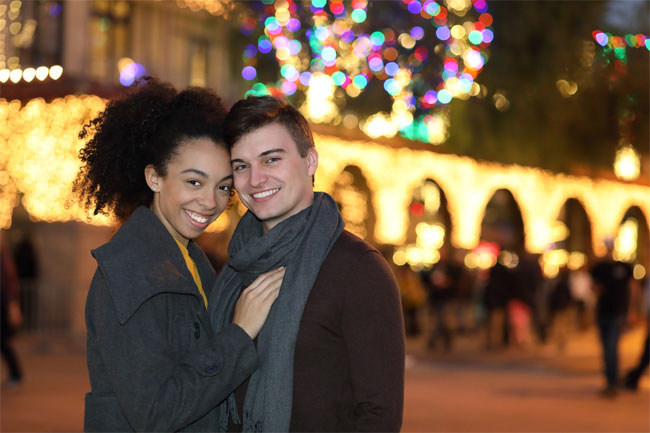 The holiday season can present unique challenges for childless couples. Seeing old friends or family members with kids can evoke a sense of sadness. Even worse is having to answer the same questions about your condition over and over again. Here are some tips for surviving the holidays while struggling with infertility.
Be Selective when Accepting Invitations: If you think being at a gathering with lots of children or pregnant women is likely to leave you feeling depressed, it's okay to politely send regrets. You need to be mindful of your own feelings and that of your partner's as you decide the best way to go forward with your plans for starting a family.
Acknowledge Your Feelings: A diagnosis of infertility can be a major life crisis. Being honest with close friends and family about your feelings of anger, guilt, inadequacy and other negative emotions can help lighten your mood and put you in a positive frame of mind.
Rehearse Answers to Questions about Your Condition: Opening yourself to new experiences and people during the holidays may lead to the occasional frustrating or embarrassing questions about starting a family. Having well thought out replies that don't necessarily disclose all the details can help avoid awkward moments.
Plan a Special Trip: Going to a ski resort or some exotic new location with your partner or participating in activities that you enjoy can help keep your spirits up and make the holidays a joyful memory.
Volunteer for a Good Cause: You don't have to rely on traditional family events to satisfy your emotional needs. Volunteering at a nursing home or hospital, visiting an elderly relative, or participating in programs to help the homeless can have a rejuvenating effect on your psyche.
These suggestions will help take away some of your trepidation about the holidays, so you can relax and enjoy this special season in the company of your loved ones.
ReproMed Fertility Center offers personalized fertility treatments in four convenient locations in the Dallas metroplex and one in Tyler. Please contact us at (214) 827-8777 for all appointments and information.
Dr. Pinto is board certified in Obstetrics and Gynecology. He is also board certified in the subspecialty of Reproductive Endocrinology and Infertility. Pinto has a special interest in the treatment of Polycystic Ovarian Syndrome (PCOS), recurrent pregnancy loss, and advanced reproductive technologies, such as IVF. He is actively involved in research and has several publications in peer-reviewed journals. He also lectures and teaches frequently on various topics related to reproductive endocrinology and has several teaching awards to his credit. Dr. Pinto is a clinical assistant professor of obstetrics and gynecology at University of Texas, Southwestern School of Medicine and is a member of several professional associations. Dr. Pinto is married to Karen Pinto, M.D., a pathologist at Baylor University Medical Center. They live in Dallas with their son and daughter.