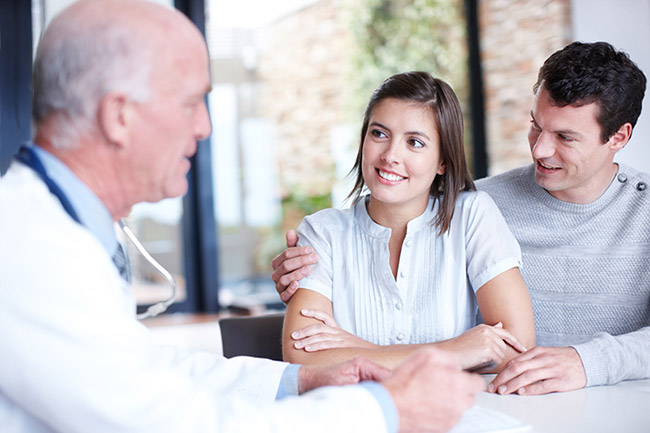 Infertility is a major issue in today's world with many people failing to receive treatment due to lack of awareness about this condition. National Infertility Awareness week is celebrated from April 23rd to April 29, 2020 to help those suffering with infertility understand the various options available to them and the importance of seeking treatment at the appropriate time. Here are some signs of potential infertility in women that should be further evaluated:
Irregular Periods: If you are not having periods every 21-35 days it means you are not ovulating every month. According to statistics, irregular ovulation is the primary cause of infertility. However, such a condition can be treated if you get evaluated without delay.
Sudden Stopping of Periods: If you are not menopausal and not taking any medications that might temporarily stop your periods, you should be very concerned as stopped periods means you are not ovulating and won't be able to get pregnant unless the underlying cause is diagnosed and treated.
Heavy Blood Flow during Periods: Heavy blood flow may be an indication of lack of secretion of progesterone (female sex hormone) which can hinder pregnancy. If your periods are consistently heavy for a few months, then you should see your gynecologist or a fertility specialist.
Pain during Sex: Experiencing pain during sex or pain during menstruation could be a sign of endometriosis. About 1 in 10 women in the US have endometriosis and 40% have issues with infertility.
Growth of Unwanted Facial and Body Hair: Sprouting of thick, coarse hair on odd parts of your body may be an indication of polycystic ovarian disease (PCOS). This condition may be caused by an imbalance of female sex hormones and result in infertility.
Poor or No Sex Drive: Loss of interest in sex could be due to pain during sex as mentioned above, other medical conditions, or due to psychological factors such as stress, anxiety or depression. If you do not have a natural healthy sex drive, the chances of getting pregnant naturally are low and you should seek treatment.
Of note, age is the biggest factor that influences a woman's chances of conceiving a healthy baby. If you are above the age of 35 and have noticed any of the signs mentioned above, book an appointment at the one of the ReproMed Fertility Centers near you today
Dr. Anil Pinto is board certified in Obstetrics and Gynecology and the subspecialty of Reproductive Endocrinology and Infertility. Dr. Pinto has a special interest in the treatment of Polycystic Ovarian Syndrome (PCOS), recurrent pregnancy loss, and advanced reproductive technologies, such as IVF. He is actively involved in research and has several publications in peer-reviewed journals. His peers recently selected him as one of the Best Doctors in Dallas in the field of reproductive endocrinology and infertility. Dr. Pinto is married to Karen Pinto, M.D., a pathologist at Baylor University Medical Center. They live in Dallas with their son and daughter. Dr. Pinto enjoys fly fishing, classical music, and playing the flute.