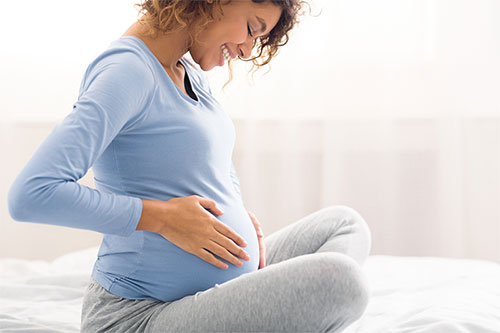 When it comes to pregnancy, everything from web articles to books, to relatives and strangers have advice for the mom to be. With all the pregnancy "advice" out there, it's hard to know what – or whom – to believe. Separating fact from fiction can be a challenge but when it comes to your prenatal vitamins there is little wiggle room on the subject. Take your vitamins!
When you're pregnant, you need increased amounts of certain vitamins and minerals, such as folic acid and iron. Prenatal vitamins ensure you're getting the 400 to 800 micrograms of folic acid necessary to help prevent neural tube birth defects like spina bifida, as well as extra iron for your increased blood volume.
For some women their prenatal vitamin can make them feel nauseous, consider it the first real sacrifice of motherhood. Prenatal supplements have been said to contribute to your babies language development. Low levels of vitamin D can contribute to increased risk of development language difficulties later on in life and pregnancy complications like preeclampsia. Taking a prenatal multivitamin also ensures you don't get too much of a good thing. Excess vitamin A during pregnancy, for example, can cause birth defects.
While a balanced diet during pregnancy is ideal, nausea and carb cravings often throw best intentions out the window. If you are struggling to eat enough fresh greens and fruits know that your multivitamin has you and your baby covered. If you are struggling with nausea and vomiting, speak with your doctor and get some guidance so that you don't end up skipping your prenatal.
Tips for taking a prenatal vitamin while experiencing nausea and vomiting
Try taking a delayed release capsule
Change the time of day, if morning is worse take it at night before bed
Change brands of your prenatal vitamins
Incorporate more ginger into your diet
Eat small frequent meals
Taking a vitamin you're comfortable with is crucial since you won't necessarily stop taking it after your baby arrives. Doctors advise continuing your prenatal vitamins for the duration of breastfeeding, or longer. When in doubt, ask your doctor about your prenatal vitamin and any other supplements you're taking.
Consult your doctor or a reproductive specialist regarding what prenatal vitamins might be best suited for you and your baby.
Dr. Anil Pinto is board certified in Obstetrics and Gynecology and the subspecialty of Reproductive Endocrinology and Infertility. Dr. Pinto has a special interest in the treatment of Polycystic Ovarian Syndrome (PCOS), recurrent pregnancy loss, and advanced reproductive technologies, such as IVF. ReproMed Fertility Center offers personalized fertility treatments in six convenient locations in the Dallas metroplex and one in Tyler. Please contact us at (214) 827-8777 for all appointments and information.