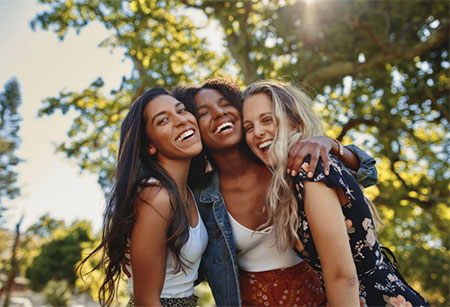 Many women are choosing to delay starting a family for several reasons. Maybe you are finishing school, building your career or you just haven't found the right person, but whatever the reason, it is important to know that there are options.
Egg Freezing, also known as oocyte cryopreservation, is a great option that will preserve a woman's eggs without having to compromise fertility so you can plan your family at a time that works for you without the restraints of a biological clock. As you explore this option, there may be a few questions that you would like to ask your doctor before making this decision.
What Exactly is Egg Freezing?
As a woman ages, the number and quality of the eggs lessens over the years. By choosing the option to freeze your eggs, eggs are removed from the ovaries and then stored. This allows the aging process of the eggs to stop and this also helps to maintain the quality of eggs for later use
Who Should Freeze Their Eggs?
Women are most fertile during their 20s and this begins to decline mid-30s. The ideal age for considering egg freezing is when you are in your early 30s. If you are already in your 30s and not ready to start a family, choosing this option sooner rather than later may be something to consider to have a healthy, successful pregnancy. Egg freezing may also be opted for those who are undergoing cancer treatments, have a religious objection with regard to embryo freezing, and for couples undergoing fertility treatment in which the male partner is unable to provide sufficient sperm on the day of retrieval.
What Is the Process of Freezing Your Eggs?
You begin with testing to determine your current ovarian reserve to determine the amount of hormone medication needed to ensure success. Next, you administer daily hormone injections to stimulate the ovaries. Around the 10 day mark, you will undergo an outpatient procedure where the reproductive endocrinologist will retrieve the mature eggs. Once the eggs are retrieved, they are frozen and stored until you are ready to start the journey to a family. When that time comes, the frozen eggs are used to create an embryo via In Vitro Fertilization (IVF) and then implanted in theuterus.
How Many Eggs Should I Freeze?
The number of eggs that you choose to freeze generally depends on your age. The general rule is that the older you are, the more eggs you should freeze. So someone who is 40 might freeze 20 whereas someone who is 35 might freeze 12.
Does Insurance Cover Egg Freezing?
More employers are offering egg freezing and IVF for their employees. Check with your insurance to see if they cover fertility benefits. There are other companies that partner with many employers to offer fertility benefits to those in need. At ReproMed Fertility Center, we are proud to be able to offer affordability as one of our key features. We also offer many financial assistance programs.
If you are choosing to delay starting a family for any reason, contact the experts at ReproMed Fertility Center to find out more about your option to begin the journey of parenting when the time is right for you.
Dr. Anil Pinto is board certified in Obstetrics and Gynecology and the subspecialty of Reproductive Endocrinology and Infertility. ReproMed Fertility Center offers personalized fertility treatments in six convenient locations in the Dallas metroplex and one in Tyler. Contact us at (214) 827-8777 for all appointments and information.