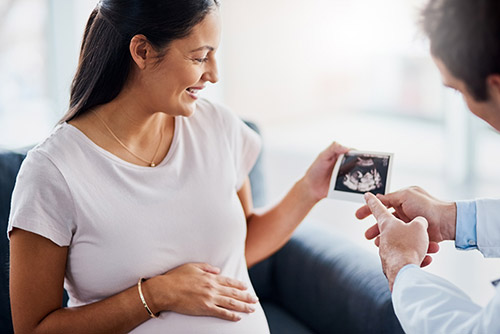 The majority of cancer treatments will cause women to become infertile. Yet many women are not properly informed about fertility preservation options prior to beginning chemotherapy or other types of cancer therapy. Here are some options for preserving fertility that should be considered before starting cancer treatment.
Egg Freezing: This is one of the more advanced fertility preservation methods available today. It is a good choice for women who are single and don't want to use donor sperm. Mature eggs are obtained from a woman prior to receiving cancer treatment and frozen for future use. After the cancer treatment, the woman can choose to have the eggs thawed and used for fertilization when she is ready to start a family. About 95% of the eggs harvested will survive the freezing and thawing process.
Embryo Preservation: This is an effective and proven method of fertility preservation. Mature eggs are removed and fertilized by sperm in the laboratory setting. Once fertilization is confirmed, the embryo is frozen and stored until the woman is ready to get pregnant after completion of cancer treatment. The embryo is then thawed and placed into the woman's uterus to achieve pregnancy.
Sperm Freezing: Men undergoing cancer chemotherapy can have their sperm frozen if the possibility of infertility due to cancer treatment is high. The sperm is obtained either as a sperm sample or directly from the testicles. The obtained sperm can be either combined with a retrieved egg and then frozen or frozen separately for future use.
Experts agree that it can be hard to predict fertility status after receiving cancer treatment. People diagnosed with cancer should speak to their oncologists or a reproductive specialist as soon as possible about their fertility options. Dr. Anil Pinto offers to see patients or have a video consultation within 24 hours of being diagnosed with cancer to discuss fertility preservation options so patients don't have to put off chemotherapy for too long.
Dr. Anil Pinto is board certified in Obstetrics and Gynecology and the subspecialty of Reproductive Endocrinology and Infertility. Dr. Pinto has a special interest in the treatment of Polycystic Ovarian Syndrome (PCOS), recurrent pregnancy loss, and advanced reproductive technologies, such as IVF. His peers recently selected him as one of the Best Doctors in Dallas in the field of reproductive endocrinology and infertility. Dr. Pinto is married to Karen Pinto, M.D., a pathologist at Baylor University Medical Center. They live in Dallas with their son and daughter. Dr. Pinto enjoys fly fishing, classical music, and playing the flute.