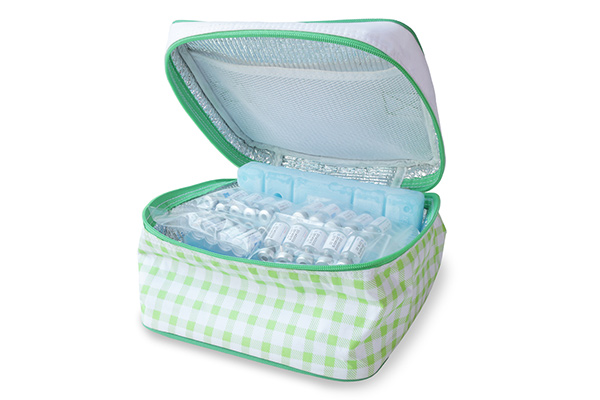 Summer is the time most people choose travel and explore new places, but how do you ensure your travel plans do not interfere with your fertility treatments? With proper planning, this should not be difficult.
The amount of planning required will depend on your condition and the type of fertility treatment you are undergoing. For most treatments, planning your trip will only require a few simple precautions as given below:
Get clearance for your travel dates: Check with your reproductive specialist before you make travel arrangements as you may have to avoid traveling at certain times. For example, if you are undergoing IVF treatment, you must undergo in-office monitoring at specific times and egg retrieval also must be timed perfectly.
Pack all medications in your carry-on baggage: Check with your airline whether you need a note from you doctor to carry on board your medication, syringes, needles, etc. And always declare to the TSA (Transportation Security Administration) that you have medications which need to be screened separately.
Invest in a small cooler bag: For medications that need to be kept refrigerated, having a cooler bag with ice packs with you will help keep your medications at the right temperature in case of unexpected delays while traveling.
Pack extra accessories: Carry extra needle tips, alcohol wipes, hand sanitizers, as well as a sharps container to safely dispose your needle tips.
Travel vaccinations: Discuss with your reproductive specialist the travel vaccinations that need to be taken protect yourself against infectious diseases. In some cases, the vaccinations may need to be avoided if they interfere with the action of your fertility medications.
Always take medications on time: To maximize your chances of a positive outcome, taking your medications as scheduled must be top priority. Be sure to adjust the timings as recommended by your doctor if you are traveling to a different time zone.
Treatment in Case of an Emergency: Ask your doctor for information on fertility treatment centers you can contact when away from home in case of an emergency.
If you are planning to go on a vacation this summer, the above-mentioned tips will help make your trip a hassle-free and enjoyable one. Have a safe journey!
ReproMed Fertility Center offers personalized fertility treatments in four convenient locations in the Dallas metroplex and one in Tyler. Please contact us at for all appointments and information.