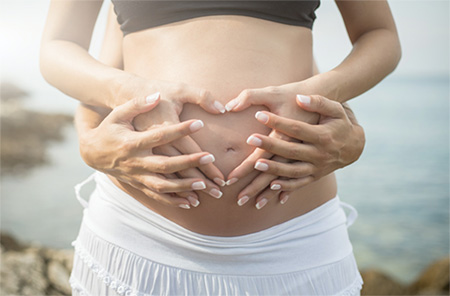 Fertility rates in the U.S. have declined as more couples decide to wait until they are older and financially stable to conceive. The future has never been brighter for those experiencing infertility. Doctors' treatment options to serve infertility have expanded, offering new techniques and drastically improving fertility success rates. Reproductive science has seen significant growth in popularity over the past decade as both women and men prioritize their careers and start families later in life; this trend is expected to grow in the coming years.
Fertility solutions are becoming more of a norm for many modern families. The future of fertility treatments will continue to encompass the needs of same-sex couples. These services create an opportunity for same-sex couples to experience pregnancy and childbirth, pass along genetic traits, create biological ties, and allow for a more active role in conception. Changing laws concerning insurance and the help with the costs for fertility treatments will likely continue in more states, including benefits for same-sex couples. As the laws change, more states will see employers cover in vitro fertilization for their employees.
Telehealth solutions, where specialists are available via phone, video, or chat, grew in popularity during covid and now are solidified as legitimate approaches to patient care. The virtual space has become a viable option for infertility support, and we anticipate that these resources will only become more accessible in the years ahead.
Let us explore some of the most popular fertility treatment options:
In Vitro Fertilization (IVF) is a series of procedures used to treat infertility problems in people struggling to conceive. For same-sex couples, it is the most effective form of assisted reproduction.
Egg Preservation (Egg Freezing) preserves a women's fertility. Egg freezing is beneficial for women who need treatment for an illness such as cancer and need to delay the start of their family.
IUI (Intrauterine Insemination), also known as artificial insemination, significantly increases the chance of conception by placing specially washed semen directly into the uterus during ovulation.
Gestational Carrier is also known as Surrogacy is an option for women who have difficulty becoming or staying pregnant, women over a certain age, and same-sex couples.
Minimal Stimulation In Vitro Fertilization (MS-IVF) is a less invasive procedure than conventional IVF. In MS-IVF, the stimulation process differs in that oral medications are combined with lower doses of injectable medications to yield a similar number of eggs as in conventional IVF cycles.
Seeking fertility treatment in order to start a family is a big decision. ReproMed Fertility Center offers personalized fertility treatments in six convenient locations in the Dallas metroplex and one in Tyler.
Dr. Anil Pinto is board certified in Obstetrics and Gynecology and the subspecialty of Reproductive Endocrinology and Infertility. Dr. Pinto has a special interest in the treatment of Polycystic Ovarian Syndrome (PCOS), recurrent pregnancy loss, and advanced reproductive technologies, such as IVF.