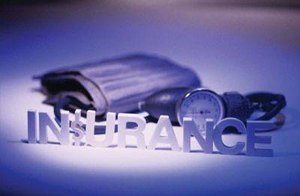 Texas is one of the few states that actually has a law concerning Infertility Coverage. Tex. Insurance Code Ann. § 1366.001 et seq.
This law requires certain insurers that cover pregnancy services to offer coverage for in vitro fertilization. This applies to group insurers, employers who self-insured are exempt from the requirements of this law. That means insurers must let employers know this coverage is available. However, the law does not require those insurers to provide the coverage; nor does it force employers to include it in their health plans.
Patients need to meet the following conditions in order to get their IVF covered:


The patient must be the policyholder or the spouse of the policyholder and be covered by the policy;


The patient's eggs must be fertilized with her spouse's sperm;


The patient has been unable to get and stay pregnant through other infertility treatments covered by insurance;


The IVF is performed at medical facilities that conform to standards set by the American Society for Reproductive Medicine or the American College of Obstetricians and Gynecologists; and


The patient and her spouse must have at least a continuous five-year history of unexplained infertility, OR the infertility must be associated with one or more of the following conditions:



Endometriosis.


Fetal exposure to diethylstilbestrol (DES);


Blocked or surgical removal of one or both fallopian tubes; or


Oligospermia







Even though Texas is a state that offers some insurance coverage it is important to fully understand your total insurance coverage. Know how much and what is covered before you begin your infertility treatments. Find out what specific treatments are covered, what the limits of coverage are, and if you must meet any deductibles or make co-payments. If you are working with donors learn about what aspects of the donor's treatment and medication you are responsible for. Medications are costly and are frequently needed with infertility treatment so ask about that coverage.
You have a right to appeal insurance coverage denials.
It is important to fully understand your total insurance coverage if qualify for coverage and your claims are still denied you have rights. You can file an appeal with the insurance company; make sure to site your plan coverage and why the services should be covered using medical necessity as your argument. The more proof and documentation you have the better. The insurance company will review your appeal; they may approve it or deny it. Do not get discouraged if they deny your appeal you have another avenue. You can file a complaint with the Texas Department of Insurance. www.tdi.texas.gov