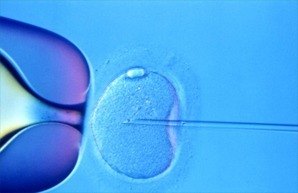 Intracytoplasmic sperm injection (also known as ICSI) is an essential part of the in vitro fertilization (IVF) procedure. Intracytoplasmic sperm injection ICSI is an in vitro fertilization procedure in which a single sperm is injected directly into an egg. It helps ensure successful pregnancy without hassle or frustration. Let's look at the procedure and the part in the plays in the bigger picture of fertility treatment. This procedure is most commonly used to overcome male infertility problems, although it may also be used where eggs cannot be easliy penetrated by sperm, and occasionally in addition to sperm donation.
About Intracytoplasmic Sperm Injection (ICSI)
Intracytoplasmic sperm injection (ICSI) is when a single sperm is injected directly into the egg. This helps ensure successful fertilization, especially when sperm have poor motility or when sperm have trouble penetrating the outer layer of the egg.
How Intracytoplasmic Sperm Injection (ICSI) is Performed
Intracytoplasmic sperm injection (ICSI) is performed in a lab setting. Eggs are first harvested and isolated when they are deemed healthy and viable. The egg to be fertilized is then observed under a microscope. A small, thin needle is used to penetrate the outer shell of the egg and inject the sperm within. The egg is then placed back into isolation so that fertilization can occur. Afterwards, the embryo is transferred to be carried to term.
Intracytoplasmic Sperm Injection (ICSI) and In Vitro Fertilization (IVF)
Intracytoplasmic sperm injection (ICSI) is an essential part of the in vitro fertilization (IVF) process. Since IVF is performed in order to ensure successful conception, it is no wonder that fertility specialists would incorporate ICSI into the procedure as well.
Could ICSI help us?
During ICSI the sperm doesn't have to travel to the egg or penetrate the outer layers of the egg. This means that it can help couples where the man's sperm:


can't get to the egg at all


can get to the egg, but for some reason can't fertilise it



ICSI is likely to be recommended if your partner has:


A very low or zero sperm count.


A high percentage of abnormally shaped sperm. This can result in poor motility, which means the sperm can't swim well.


Sperm that can't be ejaculated but can be collected from the testicles or from the duct where sperm is stored (epididymis). This may be needed if your partner has had an irreversible vasectomy or injury.


Problems with getting an erection and ejaculating, due to spinal cord injuries or diabetes, for example.



If you have tried IVF you may move on to ICSI if not enough eggs could be retrieved, or if eggs retrieved for IVF were not successfully fertilised.
Is ICSI the answer for all male fertility problems?
ICSI isn't the solution to every male fertility problem. If your partner has a low sperm count as a result of a genetic problem, this could be passed on to any sons you have together. Your doctor will usually recommend that your partner has a blood test before you start the ICSI cycle.
If you would like to learn more about intracytoplasmic sperm injection (ICSI) and your many other options for assisted reproduction, be sure to contact our Dallas fertility treatment center today. Our entire team looks forward to discussing these matters with you in greater detail and helping you achieve your goals.