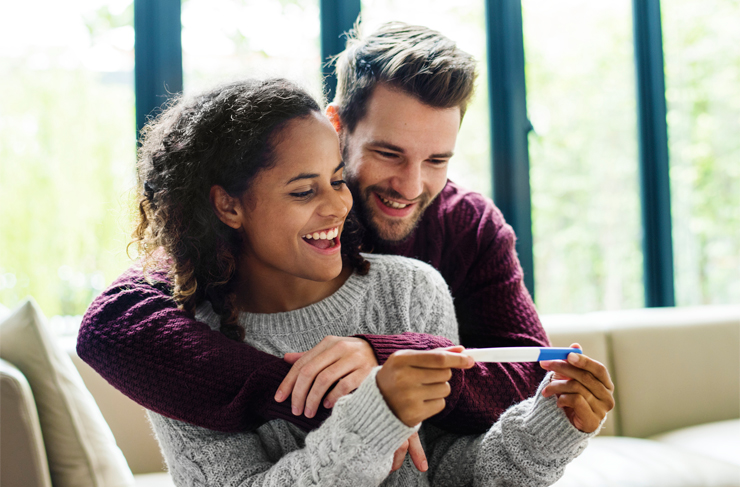 Did you know that certain types of cancer and cancer treatment can impact your fertility? Ovarian, endometrial, and breast cancer can all affect egg production, putting your chance of getting pregnant at risk. Additionally, some cancer treatments such as chemotherapy, radiation therapy, and surgical removal of reproductive organs can significantly decrease egg count and damage reproductive organs. Thus, if you and your partner are planning to have children in the future, fertility preservation should be explored.
Fertility preservation is when eggs, sperm, or reproductive tissue are extracted and stored for later use. Fertility preservation can also involve the protection of the reproductive organs during cancer treatment. It is important to discuss your options with your doctor before seeking cancer treatment to know what will work best for you.
Here are some of the top fertility preservation options:
Cryotherapy
There are a few ways that cryotherapy can be used to preserve your fertility including embryo freezing, oocyte freezing, and ovarian tissue freezing. Embryo freezing involves the extraction of a mature egg followed by in vitro fertilization, allowing the egg to fertilize into an embryo. The embryo is then frozen and stored until the woman is ready to get pregnant. Oocyte or egg freezing also involves the extraction of a mature egg from the woman's ovaries but the eggs are not fertilized. Oocyte freezing is an excellent option for women who don't have a partner to donate sperm. Finally, ovarian tissue freezing is a new technique that involves the surgical removal of all or part of one ovary. The ovarian tissue is then frozen and stored until after cancer treatment when it is then reimplanted and hopefully restores fertility.
Ovarian Transposition
Ovarian transposition involves the surgical relocation of the reproductive organs away from the site of radiation therapy. This procedure is typically done in younger women who are receiving radiation at or near the pelvis. While success rates of ovarian transposition vary, it can be a useful way to protect your fertility if surgery is performed just before treatment and radiation regions are controlled.
Fertility-sparing surgery
In the early stages of certain reproductive cancers, surgical intervention may be all that is required for fertility preservation. If caught early enough, cervical cancer can be treated by the surgical removal of the cervix without damage to the uterus or ovaries. Additionally, if ovarian cancer is only found in one ovary, that ovary can be removed so that fertility can be preserved in the remaining ovary.
Depending on your cancer type, sought-out treatments, and how early on your cancer was detected, your fertility preservation options may vary. But as listed above, there is hope for saving your fertility, allowing you and your partner to start a family when you are ready!
If you are interested in fertility preservation due to cancer concerns, contact Dr. Anil Pinto at ReproMed Fertility Center for a consultation to discuss your options today!
Dr. Anil Pinto is board certified in Obstetrics and Gynecology and the subspecialty of Reproductive Endocrinology and Infertility. Dr. Pinto has a special interest in the treatment of Polycystic Ovarian Syndrome (PCOS), recurrent pregnancy loss, and advanced reproductive technologies, such as IVF.