How to cope throughout your fertility treatments and journey to a family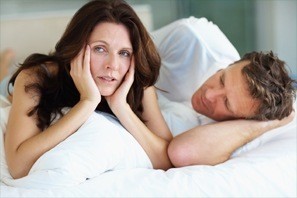 Keep in focus and remind yourself that infertility is a medical condition, and try not to not blame yourself. Seek out and get the medical treatment and support that you need. Don't wait until you've reached your goal to be proud of yourself. Be proud of every single step you take toward reaching your goal of your family. The infertility journey can be extremely emotional, with both great joys and hopes to crushing lows. So make sure you celebrate every step.
Coping as a couple
Make sure that you and your partner communicate and keep communicating especially when it is hard. As a female it can be helpful to tell your partner what you need from him and what you are looking for at the beginning of the conversation. As your partner he wants to help, but he probably doesn't know what you need. He may have wanted to give you advice, what you may have needed was to feel heard and supported emotionally. It can be helpful to tell him what you need as it also helps take the pressure off of him, so he doesn't feel the responsibility and pressure of not feeling able to help, you told him how he can help you and what you need from him.
It is a recurring grief
The grief of infertility is not so cut and dry. Infertile people grieve the loss of the baby that they may never know. They grieve the loss of that baby who would have had mommy's nose and daddy's eyes. But, each month, there is the hope that maybe that baby will be conceived after all. No matter how hard they try to prepare themselves for bad news, they still hope that this month will be different. Then, the bad news comes again, and the grief washes over the infertile couple anew. This process happens month after month, year after year. It is like having a deep cut that keeps getting opened right when it starts to heal.
Seek out support
Speak to your family and friends, especially as one of your friends may have been affected by infertility.
A journal can be helpful, to record your treatment and medical information. It can also be very therapeutic from an emotional standpoint. There are journals available that are designed just for fertility treatment.
Journals that other fertility patients have recommended


The IVF Companion – A personal Organizer for your IVK Cycle. By Stephanie Fry


The Fertility Journal: A Day-to-Day Guide to Getting Pregnant. By Kim Hahn



Online Support
There are lots of resources and support available via the internet, online support resources and groups as well as information. The people in these groups are going or have gone through what you are experiencing and feeling the same type of emotions.
On these websites you can read blogs, ask questions, or even tell of your experiences through these treatments, there are many available we have listed a few below for your convenience.