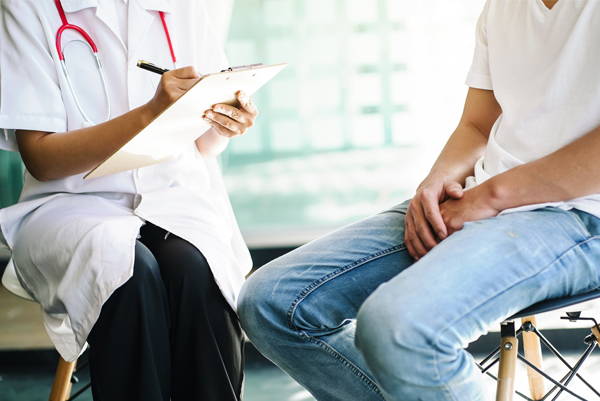 Infertility is an issue that millions of couples around the globe deal with daily. Infertility is defined as an inability to conceive after one year of unprotected intercourse without any form of birth control. While infertility is often considered a female issue, male infertility is more common than many people realize. Did you know that at least one-third of infertility cases are caused by the male reproductive system?1 These statistics may come as a surprise for many who suspect infertility is a female issue
Many factors can contribute to male infertility. Identifying the cause quickly can help you get correct and effective treatment. If you are having trouble conceiving, speak with your doctor about these causes.
Some of the most common causes of male infertility include:
Low sperm count- One of the most common causes of male infertility is low sperm count. About 10-15% of men who are considered infertile experience a lack of sperm.2
Abnormal Sperm Morphology- Did you know that the size and shape of a man's sperm can affect fertility? The head shape, in particular, can make it hard for a sperm to fertilize the female egg. The cause of misshapen sperm can be a result of exposure to toxic chemicals, genetics, or even higher body temperatures within the testicles.
Varicocele- A Varicocele is when the veins within the scrotum become enlarged and pool blood rather than circulate blood through the scrotum. Usually starting in puberty and developing over time, you may experience aching or pain but typically do not display any symptoms. Having a varicocele can increase the temperature around the scrotum by a few degrees, causing a low sperm count.
Hormone Disorders- Hormones play an active role in a male's sperm count. Most Imbalances are located within the Pituitary gland, hypothalamus, and the testicles. A common hormone produced mainly in the testes is called testosterone. Testosterone is a hormone that regulates sperm production. Seeking treatment for low testosterone can interrupt other important hormones needed for fertility, such as Follicle Stimulating Hormone, or FSH. FSH stimulates sperm production and aids in the production of creating healthy sperm.
Lifestyle- Many lifestyle factors are linked to infertility. Excessive alcohol consumption, smoking, and being overweight are all in connection with low sperm production. Always try to consume a well-balanced diet of healthy fats, fruits, vegetables, and lean proteins when trying to conceive to give your body the best chance at fertility. Exposure to toxic pollutants also plays a role in infertility. Environmental toxins such as heavy metals, pesticides, BPA found in plastics, and herbicides are found in infertility cases.3
While male infertility is very common, luckily there are treatments to help couples conceive. Depending on the underlying cause, treatments may include lifestyle changes, medications, corrective surgery, or assisted reproductive technology like In Vitro Fertilization, commonly referred to as IVF.
While many factors contribute to male infertility, fortunately, there are many treatment options to help couples overcome and achieve their dream of starting a family.
If you are struggling with infertility, visit Dr. Anil Pinto at ReproMed Fertility Center for a consultation to discuss what treatments are unique for you.
Dr. Anil Pinto is board certified in Obstetrics and Gynecology and the subspecialty of Reproductive Endocrinology and Infertility. Dr. Pinto has a special interest in the treatment of Polycystic Ovarian Syndrome (PCOS), recurrent pregnancy loss, and advanced reproductive technologies, such as IVF.