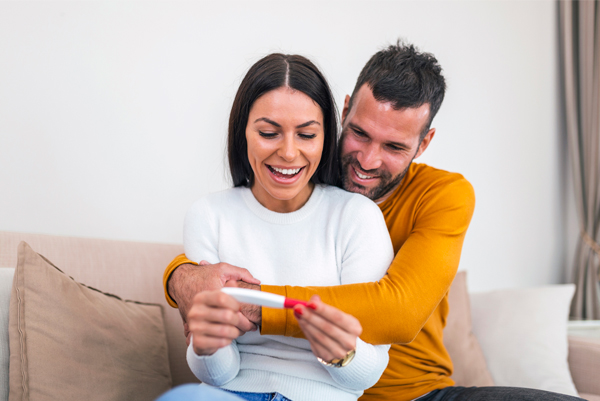 For couples struggling with infertility, the options might be overwhelming. A great choice is Intrauterine Insemination (IUI), which is a hopeful and effective treatment option. It involves the introduction of concentrated sperm directly into the uterus, increasing the likelihood of fertilization. While the success rates of IUI vary, there are steps you can take to enhance your chances of achieving a successful outcome. Let's explore some strategies and lifestyle changes that can help increase your success rate with IUI.
To enhance your chances with Intrauterine Insemination, some helpful choices are:
Maintain A Healthy Lifestyle: Adopting a healthy lifestyle can positively impact your chances of success with IUI. Prioritize regular exercise, manage stress levels, and get adequate sleep to optimize your overall well-being. It is equally important to maintain a healthy weight, as both obesity and being underweight can negatively affect fertility. Consider incorporating a balanced diet rich in fruits, vegetables, whole grains, lean proteins, and healthy fats. Avoid excessive caffeine and alcohol. And of course, refrain from smoking.
Ovarian Stimulation: Using certain medications can increase the number of mature eggs available for fertilization during an IUI cycle. This helps to enhance the chances of successful conception by increasing the odds of fertilization.1 However, it is important to note that ovarian stimulation should be closely monitored to prevent the risk of hyperstimulation syndrome.
Optimize Sperm Quality: Before undergoing IUI, it's essential to ensure that the sperm being used is of good quality. A semen analysis should be done in order to identify any morphology or motility issues. If any issues are found, again, it would be wise to consider lifestyle changes to improve sperm health. These easy changes might look something like avoiding tobacco and alcohol, exercising regularly to maintain a healthy weight and lower stress levels, and remembering always to eat a balanced healthy diet.
Understand Your Fertility Window: Timing is essential for IUI success. Knowing your menstrual cycle and identifying your fertile window can significantly increase the likelihood of successful conception. By closely monitoring your cycle and working with Dr. Pinto, you can plan the IUI procedure to align with your most fertile days of ovulation.
Follow Medical Instruction: It is essential to follow the doctor's instructions diligently. Medications that are prescribed need to be taken at the prescribed time and with the correct dosage. Attend all scheduled appointments and communicate any concerns or side effects you experience promptly. Adhering to the medical plan ensures optimal conditions for conception.
While there are many success stories with Intrauterine Insemination, implementing these strategies can enhance your chances of achieving a positive outcome. If you are having trouble conceiving, don't hesitate to make your appointment at Repromed Fertility Center today! Every fertility journey is unique, but by staying positive and focused you know that you are taking proactive steps towards building the family you desire.
Dr. Anil Pinto is board certified in Obstetrics and Gynecology and the subspecialty of Reproductive Endocrinology and Infertility. Dr. Pinto has a special interest in the treatment of Polycystic Ovarian Syndrome (PCOS), recurrent pregnancy loss, and advanced reproductive technologies, such as IVF.