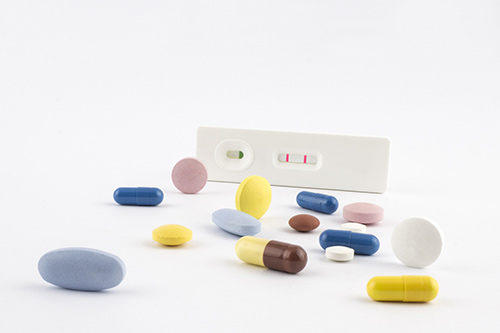 In recent years, there has been an increase in the number of over-the-counter fertility pills in stores and on the internet. But can such fertility pills really work?
These pills are generally considered as supplements. Some of the pills claim to boost sperm quality or create a favorable environment in the womb to promote fertilization & pregnancy. They may work for some but are usually not well researched or tested by the FDA, and you can't be certain you are getting the option that works best for your condition.
Fertility pills prescribed by reproductive specialists are typically for disorders in ovulation, which is the release of egg from the ovary. These pills may be used to induce or regulate ovulation depending on your age, ovarian reserve, weight, and overall state of health.
The different fertility pill brands may include the following substances:
Clomiphene citrate:

It encourages ovulation in women who ovulate irregularly or who have no periods at all.

Metformin:

It may be effective when infertility is linked to insulin resistance or PCOS.

Human menopausal gonadotropin:

It may be prescribed for infertility due to problems with the pituitary gland.

Follicle-stimulating hormone:

It causes the maturation of egg follicles.

Human chorionic gonadotropin:

It is used in combination with other fertility pills to cause ovulation.

Gonadotropin-releasing hormone:

It can help prevent early ovulation of an immature egg.

Bromocriptine:

It inhibits the production of prolactin which causes irregular ovulation.
The pills prescribed by your fertility specialists are well researched for effectiveness and safety. All possible side-effects and interactions with other medications that you are on will be considered when formulating a personalized treatment plan to maximum the chances of conception.
ReproMed Fertility Center offers personalized fertility treatments in four convenient locations in the Dallas metroplex and one in Tyler. Please contact us at for all appointments and information.