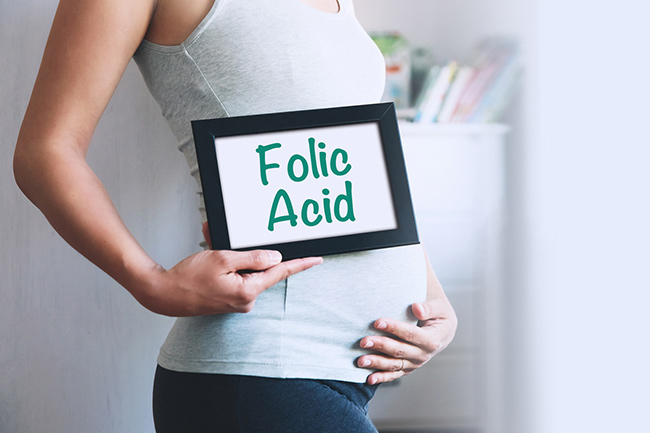 Folic acid is your friend if you're planning to start a family. Folic Acid Awareness week is celebrated in January to bring attention to the crucial role played by folic acid in the healthy growth and development of your baby. Here are some of the important benefits of taking folic acid during your pregnancy.
Folic acid is a form of an essential B vitamin called folate that is found in dark green leafy vegetables, peas, beans, and enriched grains. It helps in the production of red blood cells and the development of the brain and spinal cord of the baby. Most women, especially pregnant women, may not be able to meet their daily requirements of folate from food alone and need to take a folic acid supplement.
Ensuring you're getting enough of folic acid every day, which is about 400 mcg before and during pregnancy, is one of the most important things you can do to prevent birth defects in your baby.
Common birth defects that can be prevented by folic acid intake include:
Spina bifida: The spinal column and spinal cord aren't completely closed
Anencephaly: Underdevelopment of the brain
Encephalocele: Protrusion of brain tissue through an opening in the skull
These conditions are called neural tube defects and occur at a very early stage during the first month of pregnancy when most women may not even be aware that they are pregnant.
You should start taking folic acid at least a month before you plan to get pregnant. In fact, the Center for Disease Control (CDC) recommends all women of childbearing age take folic acid, so you can start taking it earlier as well.
ReproMed Fertility Center offers personalized fertility treatments in four convenient locations in the Dallas metroplex and one in Tyler. Please contact us at for all appointments and information.