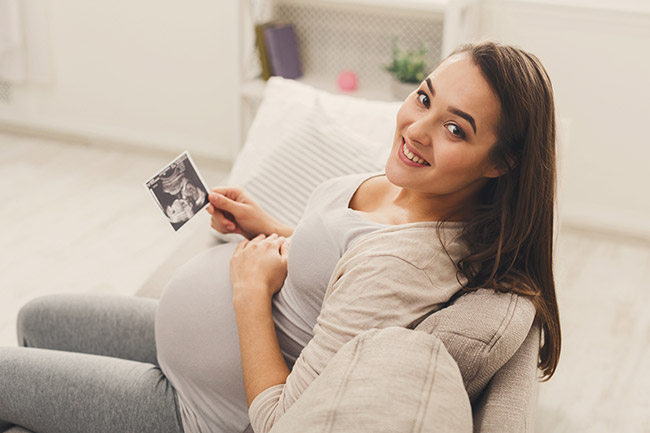 Your fertility specialist may sometimes order an endometrial receptivity analysis (ERA) test to help improve fertility treatment outcomes. Here are some of the benefits of undergoing an ERA test:
The environment within your uterus (womb) plays a big role in ensuring a successful pregnancy. The inner lining of the uterus, also known as the endometrium, must be well developed to be receptive to the embryo allowing attachment of the embryo to wall of the uterus and access to nutrients from the mother. An unfavorable environment in the uterus could result in recurrent implantation failure.
The ERA test is a genetic test performed on a biopsy of endometrial tissue. The biopsy can be obtained in the office setting without the need for anesthesia. More than 200 specific genes from the biopsy are analyzed to determine if the endometrium is in the receptive state and this can predict the patient's window of implantation. The goal is to determine the ideal day to transfer of an embryo to the uterus for successful implantation.
Patients that may benefit from an ERA test are those that have had unsuccessful embryo transfers more than two times, concerns about the condition of their endometrial lining (for example a thin endometrial lining), failure of implantation with high-quality embryos, or anyone undergoing IVF treatment. ERA test can also improve chances of success in patients undergoing frozen embryo transfer.
Results of research studies show that ERA test can significantly improve pregnancy rates. Consult your doctor or reproductive specialist to discuss the benefits of an ERA test for your specific condition.
Dr. Anil Pinto is board certified in Obstetrics and Gynecology and the subspecialty of Reproductive Endocrinology and Infertility. Dr. Pinto has a special interest in the treatment of Polycystic Ovarian Syndrome (PCOS), recurrent pregnancy loss, and advanced reproductive technologies, such as IVF. His peers recently selected him as one of the Best Doctors in Dallas in the field of reproductive endocrinology and infertility. Dr. Pinto is married to Karen Pinto, M.D., a pathologist at Baylor University Medical Center. They live in Dallas with their son and daughter. Dr. Pinto enjoys fly fishing, classical music, and playing the flute.