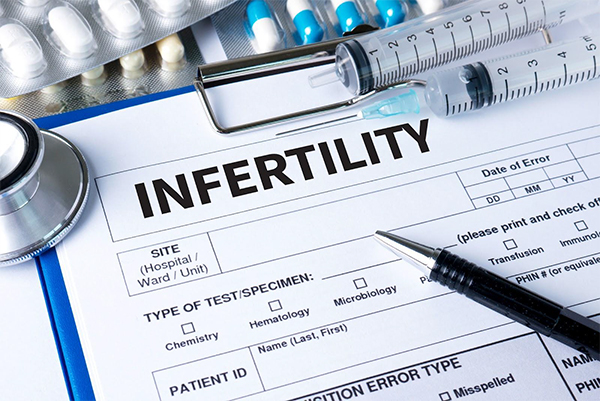 Starting IVF treatment can be an overwhelming and emotional experience. In vitro fertilization (IVF) is a procedure that involves fertilizing an egg with sperm outside of the body and then transferring the embryo back into the uterus. This procedure is typically done under general anesthesia or sedation.1 The success rate of IVF can vary, depending on the age and the number of embryos transferred. However, IVF has a success rate of live births of approximately 46.7 %.2 IVF can be a highly effective infertility treatment, but knowing how to start the journey can be intimidating.
If you are like many others and wondering where to start your journey, beginning the process starts by:
Consulting a specialist: Speaking with a fertility specialist. Reproductive endocrinologist Dr. Anil Pinto will get you started on the right path to begin your journey. Knowing your options when it comes to fertility can help you plan for your upcoming treatment
Prepare: Before starting IVF treatment, it's essential to understand what the process involves and what you can expect. Your fertility specialist will explain the steps of the IVF process and answer any questions you may have. Remember to consider the emotional and financial impact of IVF and develop a support system to help you through the process.
Once the consultation is complete and you feel comfortable moving forward, it's time to start the IVF treatment. The steps typically consist of the following:
Ovarian Stimulation: With the help of hormone medications, the ovaries are stimulated and encouraged to produce multiple eggs. Having multiple eggs is helpful for egg retrieval.
Egg Retrieval: The eggs are retrieved from the ovaries using a small ultrasound-guided needle.
Fertilization: Fertilization occurs when sperm is injected directly into an egg or the egg and sperm are combined in a petri dish.
Embryo Transfer: Once the egg, or eggs, are fertilized, your doctor will then transfer the fertilized eggs into the uterus via a catheter. Once transferred, your fertility specialist will monitor you to keep track of your development.
Follow-up and Monitoring: After the embryo transfer, you must follow up with your fertility specialist for monitoring. They will monitor your hormone levels and conduct ultrasounds to check on the progress of the pregnancy.
Starting IVF treatment can seem overwhelming, but it can be rewarding and successful with the proper support and preparation. Consult with a fertility specialist, prepare for the process, and seek emotional support to help you through the IVF journey.
Dr. Anil Pinto is board certified in Obstetrics and Gynecology and the subspecialty of Reproductive Endocrinology and Infertility. Dr. Pinto has a special interest in the treatment of Polycystic Ovarian Syndrome (PCOS), recurrent pregnancy loss, and advanced reproductive technologies, such as IVF.