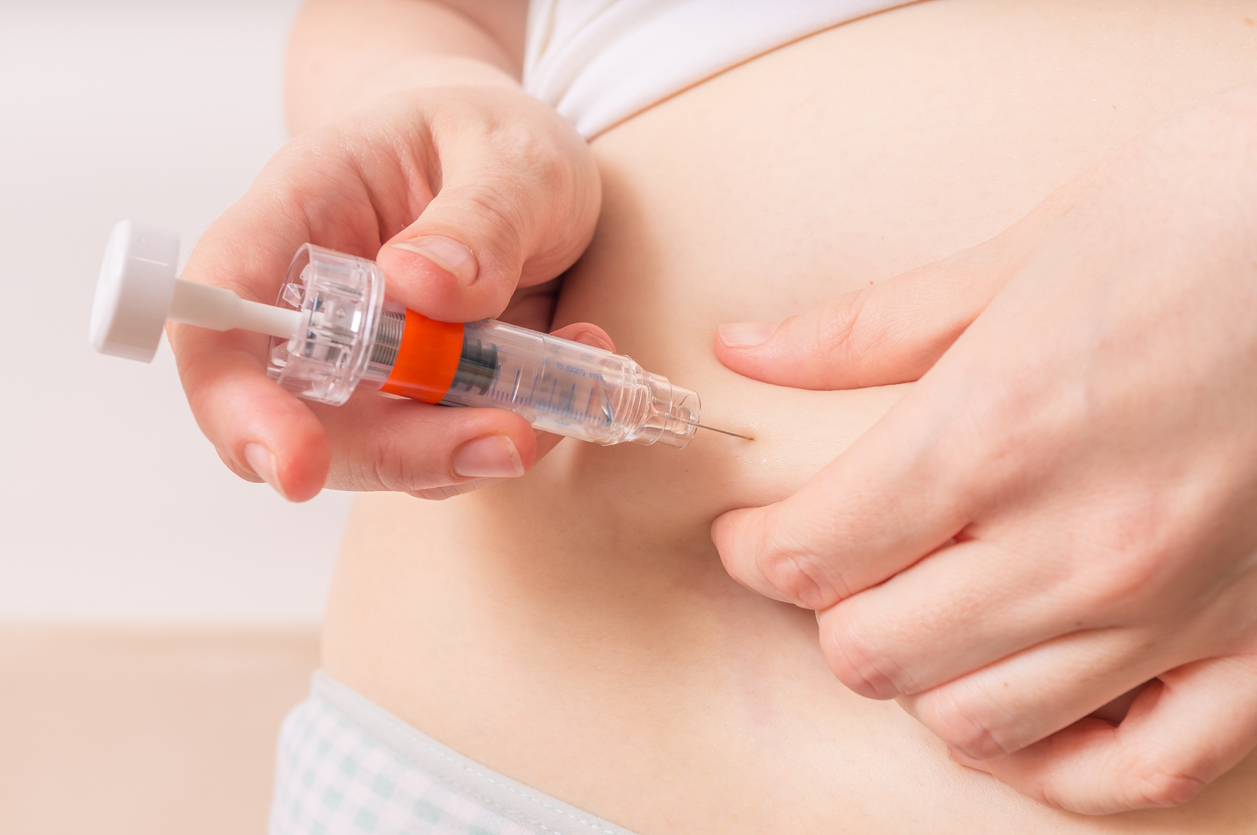 For couples struggling to conceive, hormonal therapy can be a life-changing solution as many cases of infertility can be attributed to hormonal imbalances. Hormone treatments work by controlled ovarian hyperstimulation to promote egg maturation and ovulation.
The hormones are usually injected either beneath the skin or into the muscle. The site of injection could be your upper arm, upper thigh, buttocks, or stomach. They are administered for 7 to 12 consecutive days with the first injection given on the 2nd or 3rd day after you notice bright red blood from your menstrual period. You may need to take them along with clomiphene citrate (Clomid), which is an estrogen-blocking drug that causes release of hormones that stimulate egg production.
Here's a list of 5 hormone treatments for infertility:
Gonadotropin-releasing hormone agonist (GnRH agonist):

Brand names are Lupron, Synarel, and Zoladex. They may be administered as injections or nasal sprays and function by preventing premature ovulation during in vitro fertilization (IVF), gamete intrafallopian transfer (GIFT) or other assisted reproductive technology (ART) retrieval cycles.

Human Menopausal Gonadotropins (hMG):

Brand names include Pergonal, Humegon, and Repronex. They are administered as intramuscular or subcutaneous injections. They stimulate ovaries during ART procedures.

Follicle-stimulating hormone (FSH):

Brand names are Follistim, Gonal F, and Fertinex. They are administered as subcutaneous injections and are generally prescribed for patients not responding to Clomid or as part of ART treatment.

Human chorionic gonadotropin (hCG):

Brand names include Novarel and Pregnyl. They are administered as intramuscular injections and usually used in combination with other fertility medication to induce timed ovulation.

Progesterone:

It may be administered as an intramuscular injection. This hormone supports development of your uterine lining and prepares it for embryo implantation. Progesterone supplementation is often used in combination with GnRH agonists in treating infertility.
Due to the non-invasive nature of hormone treatments, they may be used at a very early stage once hormonal imbalances are identified; however, hormone treatments can cause side effects such as bloating, mood swings, irritability, increased cravings, and blood clots.
To maximize positive outcomes and reduce risk of side effects, it is best that hormone treatments are administered by certified reproductive specialists.
ReproMed Fertility Center offers personalized fertility treatments in four convenient locations in the Dallas metroplex and one in Tyler. Please contact us at for all appointments and information.