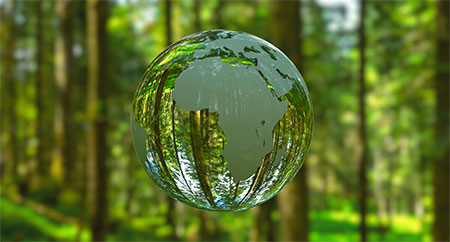 We know that we need to be good stewards of our environment. We want to take care of our planet so that it continues to take care of us. There may be another reason to be an advocate for the earth. The environment around us could be affecting fertility for multiple generations.
Many studies have been conducted looking at the influence of environmental factors on fertility. Animal based studies are more frequent, so there is still question as to the exact influence on humans and their fertility. However, research is probing the link between our environment and its effect on human fertility.
Endocrine Disrupting Chemicals (EDCs) are one of the contributing factors of concern. According to the National Institute of Environmental Health Sciences, these chemicals are linked with developmental, reproductive, brain, immune, and other problems.
There are 5 main EDCs to be aware of:
BPA: Bisphenol A is a chemical that has been used to make plastics since the 1950s. According to the Mayo Clinic, some research shows that BPAs can seep into food or beverages. To limit your exposure to BPAs, use BPA-free products, avoid heating plastic, decrease your use of canned foods, or use alternative storage options like glass rather than plastic.
DDT: DDT was used in insecticides, but was banned in the 1970's in the United States. However, DDT still persists in the environment. As exposure increases, so does the rate of sperms with extra chromosomes leading to miscarriage or birth defects.
Dioxins: Dioxins are bi-products of manufacturing processes. Humans are typically exposed through animal-based foods such as dairy, meat, or sometimes fish where dioxins are stored in the animal's fatty tissues.
Heavy Metals: Heavy metals are naturally found in the earth and are not generally harmful. However, too much exposure to some heavy metals such as cadmium, mercury, and lead, can affect fertility. Being exposed to lead paint or consistently working with metals can be factors in overexposure to heavy metals. If you have older plumbing, you may want to have your water tested for the presence of heavy metals.
Phthalates: Phthalates are used in plastics to enhance flexibility and toughness while decreasing hardness and stiffness. They are found in shower curtains, building materials, plastic blinds, and even headphone cords. Some types of phthalates are also found in fragrances and cosmetics. To limit your exposure to phthalates, buy non-PVC items and products labeled "fragrance free" or "phthalate-free".
We are closely connected to our environment. Some things in life are beyond our control, and we cannot completely erase our exposure to EDCs. But, we can have the knowledge to make informed decisions and help advocate for stewarding the planet we have been given for generations to come.
Dr. Anil Pinto is board certified in Obstetrics and Gynecology and the subspecialty of Reproductive Endocrinology and Infertility. Dr. Pinto has a special interest in the treatment of Polycystic Ovarian Syndrome (PCOS), recurrent pregnancy loss, and advanced reproductive technologies, such as IVF. ReproMed Fertility Center offers personalized fertility treatments in six convenient locations in the Dallas metroplex and one in Tyler. Please contact us at (214) 827-8777 for all appointments and information.