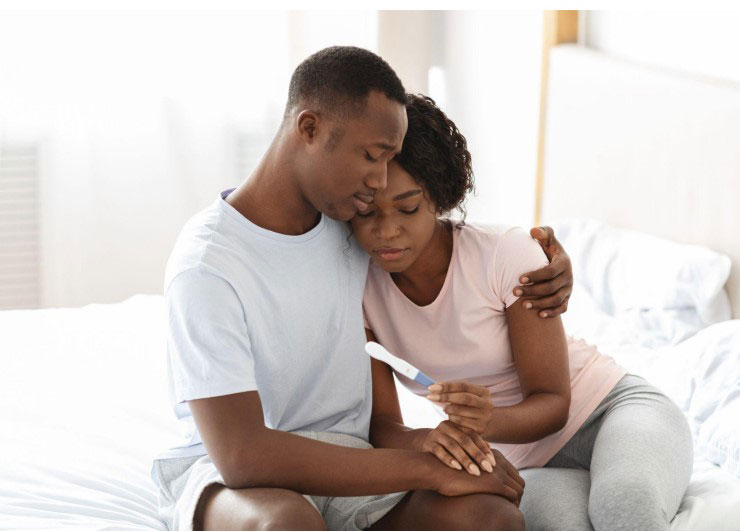 Infertility is a concern of all couples trying for a baby. Approximately 40-50% of all infertility cases can be attributed to male reproductive issues. 1 Fertility issues in men are usually attributed to lowered sperm production, decreased sperm vitality, or reduced sperm motility resulting from a multitude of different factors. Recognizing these factors leading to male infertility is important so that individuals can implement preventative measures and physicians can prescribe proper treatment based on the cause.
Five common causes of infertility in men are:
Hormonal Deficits
Male reproduction is regulated by hormones such as testosterone and gonadotropic releasing hormone produced within the hypothalamic-pituitary-gonadal axis. When this axis is dysregulated it can cause issues in proper hormonal concentrations ultimately leading to issues in spermatogenesis and consequently fertility. Fortunately, these deficits can oftentimes be restored with hormonal therapy, thus helping to treat male infertility.
Lifestyle choices
Lifestyle choices play a large role in male infertility. Alcohol, tobacco, and other recreational drug use have been linked to decreased sperm production. In addition to this, poor nutrition (increased saturated fat intake) has been correlated with decreased sperm count.2 Therefore, a healthy lifestyle with a nutritious diet, proper exercise, and decreased drug use can be implemented to combat male infertility.
Sexually transmitted issues
Although sexually transmitted diseases only account for a small percentage of male infertility, the risk is still prevalent. Sexually transmitted diseases such as Gonorrhea and Chlamydia can result in epididymitis where the epididymis, the site of sperm storage, becomes inflamed. Fortunately, this can typically be treated with antibiotics to restore sperm transportation and fertility.
Environmental Factors
Exposure to hazardous substances regularly from the environment can lead to significant issues with fertility. Men who are exposed to dangerous solvents, insecticides, adhesives, silicones, and radiation in their workplace are at increased risk for issues in sperm production. In addition to this, men exposed to hot environments are at increased risk of infertility due to optimal sperm production requiring cooler temperatures. 2 Reducing your exposure to these hazardous substances and situations can help to combat the risk of infertility in men.
Genetic Factors
About 15% of male infertility can be attributed to some issues within their genome ranging from entire chromosomal abnormalities or single-gene mutations. 2 Genetic abnormalities can lead to a multitude of genetic disorders with can impact sperm production, motility, and vitality. Although genetic factors are not easily treated, new techniques such as in vitro fertilization and intracytoplasmic sperm injection are being utilized to permit conception.
Many different factors can cause male reproductive issues leading to infertility. However, new treatments and therapies are being researched and clinically practiced to combat these complications. Recognizing the cause of infertility is the first step to finding the right treatment.
If you or your partner has concerns about infertility, schedule a consultation with Dr. Pinto to discuss your options today!
Dr. Anil Pinto is board certified in Obstetrics and Gynecology and the subspecialty of Reproductive Endocrinology and Infertility. Dr. Pinto has a special interest in the treatment of Polycystic Ovarian Syndrome (PCOS), recurrent pregnancy loss, and advanced reproductive technologies, such as IVF. ReproMed Fertility Center of ers personalized fertility treatments in six convenient locations in the Dallas metroplex and one in Tyler.
1. Kumar, N., & Singh, A. K. (2015). Trends of male factor infertility, an important cause of infertility: A review of literature. Journal of human reproductive sciences, 8(4), 191–196. https://doi.org/10.4103/0974-1208.170370
2. Babakhanzadeh, E., Nazari, M., Ghasemifar, S., & Khodadadian, A. (2020). Some of the Factors Involved in Male Infertility: A Prospective Review. International journal of general medicine, 13, 29–41. https://doi.org/10.2147/IJGM.S241099